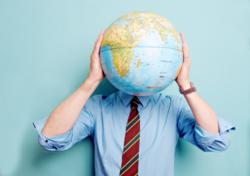 The public IP proxy network is very much a global service and the activity spike suggests a global surge in use.
Dallas, TX (PRWEB) July 11, 2013
idcloak has increased its efforts to source new proxy servers for its IP proxy list after observing an unprecedented surge in demand for anonymous technologies.
"Our proxy checker has found a significant increase in competition for bandwidth across the global public anonymizer network in June, which indicates a several fold increase in proxy users," says idcloak's senior researcher, Robin Welles, "We're doing our best to widen the pool and keep proxy performance rates high."
Due to the highly anonymous nature of the public IP proxy network, it is impossible for proxy list providers like idcloak to gather data on exactly how many people are connecting to proxies or from which countries. This means the causes for the increase in activity can only be speculated at.
Welles partly attributes the increase to the recent spate of political protests in Turkey, Brazil and Egypt, where activists require anonymizers to protest safely online and unblock state censorship of the net. "One of our competitors, who provides IP hider software in Turkey, reported a 3000% increase in app installations," says Welles. "The unquantifiable rise of public IP proxy use is likely connected, but there is probably something else as well: an increase in Turkish users wouldn't slow down the whole global proxy network. Maybe Brazil and Egypt are also variables, we just don't know."
Another factor that may be contributing to the increase in demand is the recent NSA controversy, "The anonymous search engine Duck Duck Go found its user base jump by 50% after the release of leaked documents on NSA's privacy violations," says Welles. "That rise was modest, sure, but Duck Duck Go is not so well known in Europe, where reaction to the NSA surveillance of their communications is really bubbling up. The public IP proxy network is very much a global service and the activity spike suggests a global surge in use."
To learn more about reasons and ways to stay anonymous online, Welles recommends her recent article: How to set up an anonymous Facebook account (and why you should want to).
idcloak is a dedicated provider of internet encryption and anonymity services.
Visit http://www.idcloak.com.