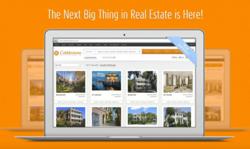 It's more important than ever to provide an engaging, easy-to-navigate website.
Charleston, SC (PRWEB) July 11, 2013
BoomTown offers a new, WordPress website for its clients, redesigned to optimize online visibility while providing the best IDX real estate search experience for consumers on the web. Clients will enjoy a fully integrated content management system, which includes blogging and page customization.
The initial results from the new WordPress websites have been outstanding. Leads are more engaged than on the previous version, with average time on the new sites up 36% - almost 10 minutes per visit - and the number of pageviews has doubled per visit. Return visits have increased by 25%, and more leads are earned and higher quality leads are generated as the conversion rates continue to increase (AdWords conversion rate is up 42% and Google organic conversion rate is up 29%). "Today's home buyers and sellers have loads of information at their fingertips and it's more important than ever to provide an engaging, easy-to-navigate website," said Grier Allen, CEO and President." We're proud to bring you a new and improved BoomTown home search experience to help agents connect clients with their dream homes."
A convenient power search bar on each page provides auto-suggestions for city, zip, school, addresses, MLS number, and even features. New styling makes the most of each photo with large, beautiful images available in Gallery View, Photo View and Map View. Desktop and tablet versions conveniently deliver content to prospects in the context that they're viewing it. The highly interactive sites also allow visitors to run polygonal searches, mark favorites, setup custom email alerts, save searches, and more.
The backend of the site provides agents with a powerful content management system for blogging and custom page creation, which helps with maximizing search engine exposure through unique content and leads to more organic traffic. Initial results from the new WordPress websites have shown an improved Google organic conversion rate, up 29%. "Lead generation has changed and we're seeing a shift from traditional SEO tactics to a more complete marketing strategy," said Rivers Pearce, Director of Inbound Marketing for BoomTown. "These strategies include writing more unique, quality content to keep visitors coming back to your website, and the WordPress integration gives our users the blogging tools and content control needed to stand out."
For more information and to view images of the new interface, visit our media kit.
About BoomTown:
Founded in 2006 and headquartered in Charleston, SC, BoomTown is a fast growing, web-based software company that offers a robust online marketing system for real estate professionals. The system includes a customized WordPress real estate website integrated with local MLS data, personalized online advertising campaigns, a dedicated Client Success Manager, and a cutting edge CRM (Customer Relationship Management System) with marketing automation. BoomTown's software solution is used by the top-producing real estate brokerages and teams across the country, including 73 of REAL Trends' top 1000 Real Estate Professionals in the US, and was recognized on the 2012 Inc. 500 Fastest Growing Companies List, ranking 96th nationwide. For more about BoomTown, visit us online at boomtownroi.com.