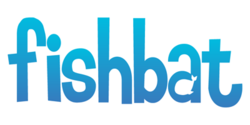 Bohemia, NY (PRWEB) July 12, 2013
On July 12, fishbat, a leader in online marketing companies, comments on an article published by The New York Times,which outlines Oscar Mayer's Weinermobile rally.
According to a July 7th New York Times article titled "A Weinermobile Road Rally, Mapped Out By Fans on Social Media," Oscar Mayer's summer marketing campaign is getting an update. The company has used its iconic Weinermobile vehicles to interact with customers by waving to them as they drive by and meeting them in supermarket parking lots for decades. On Monday, the company announced that it's adding the element of social media to its campaign, along with a dose of friendly competition.
The article says that six Weinermobiles will be involved in a cross-country rally, called the Weinermobile run. The vehicles have their own pun-worthy names, such as Autobuhn, DriftDog, and SpeedyWiener. Fans will be able to cheer on their favorite "team" through various social media platforms and assign competitors challenges to perform like driving to specific locations. Challenges can be submitted publically to weinermobilerun.com, the article says.
Oscar Mayer's marketing committee created this event in order to develop a "stronger bond between the Wienermobiles and consumers." The article says that the company is now flooded with requests to have the vehicles show up at parties and events.
Justin Maas, vice president of client relations at fishbat, a leader in online marketing companies, says this is a great way to update the renowned marketing campaign.
"Every American remembers their first encounter with a Weinermobile," he says."They might have thought they were the coolest thing, and maybe even wanted to drive one! While that dream probably didn't happen, charting their course like this is the next best thing."
Maas believes that the rally has the potential to be very successful, and that other brands should follow in the company's footsteps. "Fan engagement is really important in marketing campaigns, and this one's like a sporting event," he says."I can see people getting excited cheering on their teams and having a rivalry going on with fans on opposite sides. Internet marketing companies should strive for creating similar fun and fast-paced events in order to generate buzz on social media for their clients."
fishbat, Inc. is an award-winning, full-service online marketing firm and social media agency. We're branding experts dedicated to making your business a part of conversations that are already happening. Through social media management, search engine optimization (SEO), web design, and cutting-edge public relations strategies, we can raise awareness of your brand, strengthen your corporate image, and place your business in front of your ideal audience.
#####