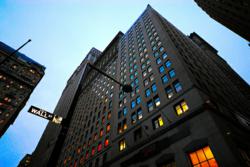 We have to see this as good news for everyone. When investor confidence is up, that means more R&D funds for Pharmaceuticals and Biotechnology; and more jobs for staffing those positions that support them.
Seattle, WA (PRWEB) July 11, 2013
The total number of jobs added to the nation's payrolls was great news for job seekers last month, as 195,000 positions were announced. Revisions to the previous two month's reports were also published which showed considerable increases in their employment numbers, as well. The additional jobs add up to more than 70,000 overall; and show that the economy is adding jobs averaging above 195,000 in the past three months. (http://bls.gov, 7/5/2013)
This marks off what appears to be not a fluke in one month's job report, but a longer term trend in job growth and recovery. The earnings report also showed that wages were up last month by 10 cents, bringing the overall year to date total up over 50 cents. Healthcare has also continued to show gains, mainly in ambulatory services. (http://bls.gov, 7/5/2013)
"This is a great report overall, but it's important to read between the lines as well. There are still fluctuations in the Healthcare field; as well as in a lot of sales and tech. It's vital to keep on top of your game and know the current news and trends, especially when applying to positions and going on interviews. You need to be ready to answer questions about what is up-and-coming in your field. Employers, especially with sales reps, need to feel comfortable knowing that when you're out in the field, you understand your business. They want to send you out knowing you're up-to-date with the latest ideas; you know what you're talking about and you can listen to the needs of your client. Don't just want to make a quick sale and get out. You need to show you can forge and maintain a relationship with clients in order to create a long term customer," advises Del Johnston, Manager of Client Relations at MedZilla.com.
The global outplacement firm Challenger, Grey & Christmas, Inc. reported that job cuts were also at their second lowest annual total since 2000 as we head into the third quarter. This is significant as normally job cuts tend to taper off as the year moves on. According to the employment experts, less than 103,000 job losses were reported during the summer quarter last year; and it was the lowest reported rate in more than 12 years. The firm is tentatively predicting that unless there is an unforeseen disaster in the economy, job losses could reach lows not seen since the 1990's. (challengergray.com, 7/3/2013)
International news agencies also picked up on these exciting trends as Wall Street opened up and investors the prospect of an improved influx of workers in manufacturing and a potentially improved housing market to follow. International financial experts are predicting that if this pace of job additions continues and investor confidence continues to grow, the unemployment rate could be down from its existing level of 7.6% to around or under 6.5% by the end of next year. The Federal Reserve has made this the benchmark for the unemployment rate to reach before it will consider ending its policy of suppressing interest rates. (bbc.co.uk/news/business, 7/5/2013)
"We have to see this as good news for everyone. When investor confidence is up, that means more R&D funds for Pharmaceuticals and Biotechnology; and more jobs for staffing those positions that support them and, as we've been seeing, less layoffs for those who have already been staffed. There are still headlines that imply that the Internet and social media will take over some of the sales and staff positions that have been used in the past. However, speaking directly with doctors and that face to face hand shake will likely never be replaced. When making a purchase, supply or pharmaceutical, studies have confirmed that most physicians prefer to contact and get their information directly from their representatives, making those face to face communications that much more important," explains John Burkhardt Managing Director of MedZilla.com.
**********************************************************************************************************
About MedZilla.com:
Established in mid-1994, MedZilla is the original and leading web site to serve career and hiring needs for professionals and employers in biotechnology, pharmaceuticals, medicine, science and healthcare. The MedZilla jobs database contains about 7,500 open positions. The resume database currently contains over 295,000 resumes with 26,500 less than three months old. These resources have been characterized as the largest, most comprehensive databases of their kind on the web in the industries served.
MedZilla(R) is a Registered Trademark owned by MedZilla Inc. Copyright (C)MedZilla, Inc. Permission is granted to reproduce and distribute this text in its entirety, and if electronically, with a link to the URL http://www.medzilla.com. For permission to quote from or reproduce any portion of this message, please contact MedZilla, Inc. at press(at)medzilla(dot)com