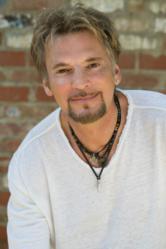 Napa, CA (PRWEB) July 10, 2013
Kenny Loggins has been many things to many people over the past three decades — "a moving target" as he's put it. In his time, Loggins has been a guitar-slinger with a psychedelic rock band, a hot young songwriter with a publishing deal, half of a legendary country-rock duo, a massively successful and accomplished solo artist, a sonic pioneer in the smooth jazz genre, a reigning soundtrack superstar, a rocker, a seeker, as well as an enduring recording artist and live performer whose most recent works have spoken deeply to both young audiences and decidedly adult and worldly concerns.
Loggins wasted no time in achieving solo stardom with such million-selling solo albums as Celebrate Me Home, Nightwatch (which included the hit "Whenever I Call You Friend" with Stevie Nicks), Keep The Fire ("This Is It,") and 1982's High Adventure ("Don't Fight It" with Steve Perry and "Heart To Heart"). These albums saw Loggins expanding his musical range, impressively exploring new textures of jazz, rock and pop with ambitious production. In the 80s, Loggins became more famous than ever as the king of the movie theme songs, thanks to massive smashes like "I'm Alright" (from Caddyshack), "Footloose" (from Footloose), "Danger Zone" (from Top Gun), and "Nobody's Fool" (from Caddyshack II). Loggins also continued to record albums that were introspective and deeply personal, including 1985's Vox Humana, 1988's Back to Avalon, 1991's Leap of Faith (featuring "Conviction of the Heart," a song Al Gore called "the unofficial anthem of the environmental movement"), The Unimaginable Life (1997) and 2003's It's About Time.
By any standard, Loggins' commercial impact has been extraordinary; twelve of his albums have gone platinum and beyond. In a world of one hit wonders and fifteen minute sensations, Loggins has enjoyed hit songs in four straight decades — a remarkable testament to his exceptional craftsmanship and stamina. Yet the true measure of this man cannot be weighed in platinum and gold. Through it all, Kenny Loggins has earned the faith of those who've followed him along the way.
Tickets for Kenny Loggins are $65/80. They are on sale now and can be purchased through the theatre website at http://www.uptowntheatrenapa.com, at Ticketmaster (http://www.ticketmaster.com) or at the theatre box office (please call 707.259.0123 ext. 6 for hours). To find out more, please visit http://www.uptowntheatrenapa.com.
The Uptown Theatre Napa is downtown's ultimate destination for live concerts. Nestled in the famed West End district, this stunningly restored art deco masterpiece showcases only the finest acts, featuring music, comedy and more. An historic landmark, the Uptown offers a phenomenal, intimate live show experience, with excellent site lines and world class sound and lighting. As concert venues go, this is the place to be. Every seat is a great seat so buy concert tickets now!