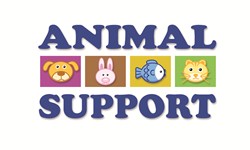 Rochester Hills, Michigan (PRWEB) July 13, 2013
Leader Dogs for the Blind thanks the Omidi brothers and their charity, Civic Duty, for this grant and their commitment to recognizing community service and volunteerism. Recognized as one of the "Best in America" nonprofit organizations by the Independent Charities of America, Leader Dogs for the Blind trains visually impaired clients to use guide dogs, work with GPS travel technology, and develop their orientation and mobility skills using a white cane.
Leader Dogs for the Blind has a number of volunteer programs on and off-campus. It currently maintains a 3:1 ratio of on-campus volunteers to team members, and relies on a vibrant network of off-campus puppy raisers from across the country to raise Future Leader Dogs from 8 weeks to approximately 14 months of age. "Leader Dogs for the Blind is pleased to receive a grant from Civic Duty that acknowledges the vital role our volunteers have in helping the organization accomplish its mission every day," says Leader Dogs for the Blind President and CEO Susan M. Daniels.
Civic Duty (http://www.civicduty.org) is dedicated to mankind's search for meaning and promotes the values of its founders, philanthropists Julian Omidi and his brother Dr. Michael Omidi. The charity's mission is to inspire creative outreach, community service, and volunteerism through the stories of everyday people who are making an extraordinary difference in the world. Mahatma Gandhi once said, "Man becomes great exactly in the degree in which he works for the welfare of his fellow men." To get involved and help make a difference, send us a message using the website's Contact Us function. More information about Civic Duty can be found on Facebook, Pinterest, Google+, and Twitter.
About Leader Dogs for the Blind:
Rochester Hills, Mich.-based Leader Dogs for the Blind is a nonprofit organization that has been providing independent travel to people who are blind through the use of Leader Dogs since its founding in 1939. Over the years, Leader Dogs for the Blind has provided independent mobility to more than 14,000 individuals. The services of the organization are provided free of charge. The organization also provides classes for orientation and mobility, pedestrian GPS and a summer camp for teens. For more information on Leader Dogs for the Blind, call (888) 777-5332 or visit http://www.leaderdog.org.