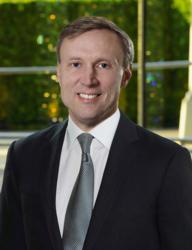 If we continue with modest growth and low inflation, interest rates will remain fairly low, but short-term rates will eventually rise.
Irvine, Calif. (PRWEB) July 11, 2013
Dr. Scott Sumner of RCW Financial (RCW) has released "The End of Quantitative Easing," an article providing extensive analysis of the Federal Reserve Bank's end to quantitative easing (QE).
The article responds to Fed Chairman Ben Bernanke's recent announcement that the national bank will begin to phase out its QE policy, which will have a tremendous impact on investment markets and the U.S. economy. Dr. Sumner is an economist credited with developing the nominal GDP targeting policy adopted by the Fed and Chairman Bernanke.
"If we continue with modest growth and low inflation, interest rates will remain fairly low, but short-term rates will eventually rise," said Dr. Sumner. "Banks will gradually loosen their lending standards, boosting credit growth in the U.S. In that case, real GDP growth might rise above 3 or 4 percent, which would push the Fed to raise rates sooner."
In the article, Dr. Sumner provides an in-depth analysis of the U.S. economy's current state and where it is projected to be within the next five years. He describes how the Fed will keep the recovery moving forward in the years to come, as well as how the end of QE will likely affect stocks, real estate and the gold market in both the short and long term.
"Many gold bugs have assumed that the Fed's QE programs would eventually lead to high inflation," said Dr. Sumner. "In reality, the Fed has not really been "printing money" similarly to what Germany did in the early 1920s. Rather, it has injected interest-bearing bank reserves in exchange for interest-bearing U.S. Treasury securities."
Dr. Sumner's nominal GDP model has been widely accepted by economists nationwide, including officials from Goldman Sachs who advocated that the Fed adopt the model in November 2011. His thought leadership in monetary policy makes him highly qualified to weigh in on QE and the potential impact of phasing out the program. In 2012, he was ranked number 15 on ForeignPolicy.com's list of the Top 100 Global Thinkers—tied with Bernanke.
Studying economics at the University of Wisconsin, Dr. Sumner received his Ph.D. from the University of Chicago. Over the course of his career, he has conducted extensive research on the role of the Gold Standard during the Great Depression—a topic he has studied for more than 25 years. Dr. Sumner is also an expert in liquidity traps and forward-looking monetary policies, particularly those that leverage market forecasts.
Dr. Sumner is currently a professor of economics at Bentley University in Waltham, Mass. He has published articles in the Journal of Political Economy, the Journal of Money, Credit and Banking and the Bulletin of Economic Research.
To access a full version of "The End of Quantitative Easing," visit http://www.rarecoinwholesalers.com/Content/pdf/EndQuantitativeEasing.pdf