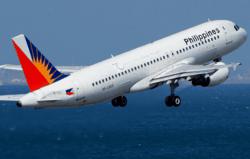 Los Angeles, CA (PRWEB) July 11, 2013
After a lengthy three-year ban, the European Union (EU) has finally given permission to Philippine Airlines (PAL) to resume non-stop flights from the city of Manila to any European destination.
All Philippine-based airlines were banned from flying to European countries in 2010 after the International Civil Aviation Organization (ICAO) found "significant safety concerns" in the aviation standards of the Philippines. Ever since then, they've been blacklisted from the EU due to noncompliance with international safety standards.
But now the ban has been officially lifted after the commission says that "corrective actions were progressively undertaken."
At a recent press conference in Manila, EU Ambassador Guy Ledoux made the formal announcement to reporters. He commented, "Today the EU has decided to lift the air ban for Philippine Airlines. The decision will be effective starting Friday, July 12, 2013. This decision is very encouraging and is a first success for both CAAP and Philippine Airlines."
At the same press conference, Ramon Ang, President and CEO of Philippine Airlines, mentioned that the airline recently purchased several long-range aircrafts, and wants to establish new non-stop routes not only to London and Paris, but also to Rome, Amsterdam, and other cities. He commented, "I think we are entitled to seven flights a week to London, six to seven times a week to Paris and we will have to review our agreement with other countries."
The Philippine government is now hoping to welcome as many as 600,000 tourists from Europe annually.
"This signals the restoration of the Philippines as a possible gateway or hub for the rest of Southeast Asia. So we could go from roughly the 300,000 European tourists we have now to easily about 600,000 over next year and a half," said Tourism Secretary Ramon Jimenez.
Jimenez continued, "We're talking here about 28 countries and that's definitely going to be a significant change... Europe has always been kind of a difficult market for us... however, the significant thing is that the Philippines was once the gateway to travel to this part of the world in one point in time."
Philippine Airlines, the oldest Philippine-based airline and the second largest, is already flying non-stop to the United States (Los Angeles and San Francisco) and Canada (Vancouver and Toronto).
ABOUT THE PHILIPPINES
The Philippines, located in Southeast Asia, has a population of more than 90 million and consists of more than 7,100 islands. The country, known as an affordable vacation destination, has a year-round tropical climate, tons of beautiful beaches, spectacular mountains and volcanoes, and an amazing wildlife. Last year, more than 5.5 million tourists visited the country. For more details, visit http://www.ThePhilippines.com