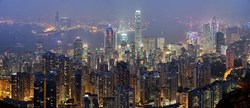 The government plans to step in and ensure that the consumers are getting what they bargained for, and that insurers deliver what they promise.
hong kong, hong kong (PRWEB) July 20, 2013
Hong Kong Health Insurance recently published a new blog article on "Private Health Insurance Hong Hong".
The article mentions that "in an effort to improve private health insurance services, the Hong Kong government plans to implement a new plan which will encourage people to buy health insurance policies." It is further mentioned that the government will seek to ensure that consumers are getting what they paid for and that health insurance providers abide by the agreements made between consumers and themselves.
The Hong Kong government will now serve to bridge the gap between consumers and private health insurance providers in Hong Kong. Food and Health Secretary, Dr. Ko was quoted saying that the government will not meddle with the insurance prices in Hong Kong, but will offer tax incentives to aid consumers in buying their insurance policies. The article also mentions that currently, "a large percent of the population visits general hospitals for their health related problems and only 3 in 10 citizens possess private health insurance."
This new approach that Hong Kong's Government is adopting towards private health insurance policies aims to aid consumers and health insurance providers, as the government "may not want to put insurance companies out of business, but it will not allow insurance companies turning customers away".
Hong Kong has the second highest private medical fees in the world after the USA. While the city does possess a comprehensive public healthcare system, individuals must be permanent residents of Hong Kong in order to access these low-cost medical services. If you are not a Hong Kong Permanent resident the fees associated with your medical treatment, even if the treatment was received at a public hospital, can be extremely expensive; highlighting the necessity of comprehensive medical insurance coverage while in the city.