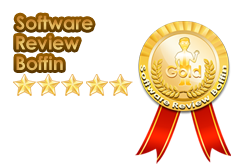 The Boffin reviewers lastly, noted that antivirus protection doesn't need to be costly to be effective, and their list of pocket-friendly antivirus software confirms so.
New York City, NY (PRWEB) July 14, 2013
Trusted software review portal Boffin, revealed the publishing of their best free antivirus software list. The Boffin reviewers tested numerous antivirus software in order to provide accurate assessments and rankings. The Boffin team reviewed software including Avira, Avast, Microsoft's Security Essentials, Bitdefender and other high-quality low to no-cost virus-protection software.
According to the Boffin reviewers, their evaluations were based on criteria such as user-friendliness, established reputation and user-experience, feature variety and protection efficiency. The reviewers at Boffin mentioned how Avira, a trail-blazing software with already millions of users, is a safe options for users wishing to have solid anti-virus protection minus the costly license keys. Concerning Avast, the Boffin reviewers seemed especially pleased by the fact that Avast stands out because of the across-the-board anti-virus protection it provides, protecting users' computers from well-known threats and malware. The reviewers also emphasized that despite being a free software it does offer technical support to Avast users, making it a fitting choice for beginners and those looking for an entirely free anti-virus solution.
PC Tools by Symantec was another anti-virus software discussed extensively by the Boffin team of reviewers. PC Tools by Symantec offers according to the reviewers basic protection from malware, adware and other spyware, while is also capable of tracing phishing websites and other identify theft online threats.
The Boffin reviewers examined various software in the same category including Zone Alarm, an efficient Windows anti-virus software, Sophos, currently the only anti-virus software specifically developed for Mac users, and Bitdefender, the most light anti-virus software providing security without burdening or slowing down one's PC. The Boffin reviewers explained that their latest list of the most efficient anti-virus software is subject to change in view of new software releases or version upgrades of existing software. The Boffin reviewers lastly, noted that anti-virus protection doesn't need to be costly to be effective, and their list of pocket-friendly anti-virus software confirms so.
Software Review Boffin reviews the latest technological products in demand on the market right now. They provide expert, honest and straightforward reviews so customers can objectively measure if a product, especially software is well worth it before making their purchase.
To learn more about Software Review Boffin visit http://www.softwarereviewboffin.com.