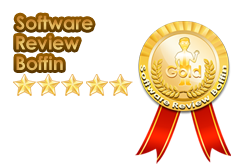 In fact, today, no-cost GIS mapping software are user-friendly, high quality and competent just like their priced counterparts.
New York City, NY (PRWEB) July 20, 2013
GIS mapping software are becoming more polished and efficient allowing people with non-technical skills to easily reap their benefits. Free GIS mapping software were hard to find a decade back, but this is no longer the case. In fact, today, no-cost GIS mapping software are user-friendly, high quality and competent just like their priced counterparts. The Boffin team of reviewers put under scrutiny various GIS mapping software to select those more likely to offer quality and efficiency of high standards. Among the top picks of the Boffin editors were MapWindow GIS, Map Proxy and GRASS GIS.
Boffin reviewers assessing MapWindows GIS have discovered that it provides users with quality standard visualization and data editing, along with a series of other features and capabilities. The software can be customized according to each user's specific demands to achieve even greater efficiency and accuracy in geographical data processing.
ArcGIS software Boffin reviewers say it makes it easy for digital mapping novices to grasp the full range of capability GIS offers. From locating natural resources and identifying locations of interest, GIS mapping software offers a plethora of extra features, including efficient data management and centralization along with personal or wider awareness on geographical issues and information. ArcGIS is a prime example of a seamless combination of images and reports, visual data and local mapping services.
The Boffin editors did make due mentioning of other quality open source GIS mapping software such as CadCorp, a potent program that captures, assesses and visualizes geographical information in an intelligible and accessible manner. Boffin reviewers emphasized how efficiently the software renders geographical information in visualized data that's instantly understandable and available for editing.
DIVA-GIS is another top pick in the Boffin list. Along with Quantum-GIS, the two offer a wide range of tools for geographical data. Reliable and high quality, both software offer users tools that overly priced GIS mapping software offer.
In a disclosure issued parallel with Boffin's top picks for GIS mapping software, the editors emphasized how the differences between the software capacities were rather insignificant and that forthcoming software evaluations will more likely introduce new GIS mapping software and show the exit to others. The Boffin reviewers noted that they regularly reassess software to ensure new releases or upgrades are taken into account when Boffin recommends its top software choices.
Software Review Boffin reviews the latest technological products in demand on the market right now. They provide expert, honest and straightforward reviews so customers can objectively measure if a product, especially software is well worth it before making their purchase.
To learn more about Software Review Boffin visit http://www.softwarereviewboffin.com.