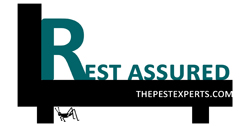 Columbia, MD (PRWEB) July 12, 2013
Rest Assured, a Maryland Pest Control Company is discussing some of the key findings and implications from the National Pest Management Association's (NPMA) 2013 Bugs Without Borders Survey.
In the wake of Bed Bug Awareness Week it's important to keep track of national and regional trends to better understand and control bed bug infestations. Nearly eradicated after World War II, bed bugs have made a major comeback and are now a problem nationwide.
According to the survey, bed bugs can be found in most areas trafficked by humans, but the overwhelming majority of infestations are found in private residences including both single and multi-family homes.
"The NPMA's work clearly shows that this problem is far from over," said Doug Black, owner of Rest Assured, a Columbia Bed Bug Company, "Residential infestations are getting worse and worse, and the only real way to stop infestations is treatment and home owner discipline to make sure that the infestation does not recur."
Below are five of the top findings from the 2013 Bugs Without Borders Survey:
1. Nearly all pest control professionals have treated bed bugs in the past year, about 99.6%, which is up from 99% which was reported in the 2011 survey.
2. Most infestations occur in residential homes, such as apartments and single family homes, with 98% and 96% of respondents treating these for bed bugs respectively. This is up from 90% in 2011's report.
3. Outside of residential dwellings, the next most common place to treat infestations is in Hotels and Motels where 75% of respondents had treated infestations. This is down slightly from 85% in 2011.
4. Two-Thirds of respondents say that home owner clutter is the biggest customer oriented challenge in preventing the recurrence of infestations. The next biggest issue cited by 58% of respondents was customers not following advice.
5. Bed bugs are not a seasonal pest, however, a combination of factors appear to lead to the summer months being a more likely time for people to face infestations. More than half of the respondents said that when they see a seasonal difference it is in the summer. Several reasons for this could be that people are more mobile and active, so they are in more environments and could pick up bugs from neighbors and friends. People also tend to travel and relocate more in the summer months, so they may transport the bugs home from wherever they go.
The key takeaway from this is that bed bugs are an ongoing issue, and something that homeowners need to be aware and careful of. A few simple steps to help prevent an infestation include keeping your home clutter free so that bed bugs have less places to lay eggs and hide, and to be more careful when travelling in the summer. One easy way is to make sure you never leave your luggage on the floor in a hotel, this limits their access to luggage during the night.
The most important thing to do for a home owner who suspects they have bed bugs, is to get an inspection ASAP, they are usually free, and can save you months of battling the bugs if you catch an infestation early.
You can sign up below for a free inspection.
About Rest Assured:
With more than three decades of experience providing pest control services in Maryland, Rest Assured seeks to be the first line of defense in the community against bed bugs and other pests. Rest Assured serves Baltimore City & County, Catonsville, Anne Arundel, Carroll, Cecil, Harford, Howard, Montgomery and Prince George County and Columbia.