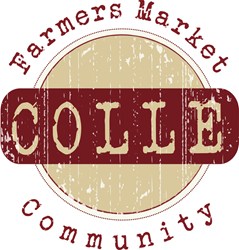 Bohemia, NY (PRWEB) July 13, 2013
On July 13, Colle Farmer's Market, provider of local vegetables, discusses answers to the question of whether consumers should purchase organic or local produce posed by Democrat and Chronicle.
According to an article published by Democrat and Chronicle titled, "Organic or local? It's a complex question," many people struggle to determine whether it is better to buy organic or local produce. The article discusses several points on both sides of the question. While purchasing organic food means that the food is free of harmful pesticides, the article says buying organic may mean buying from across the country.
The article says there are many benefits in purchasing local foods. For instance, purchasing local vegetables or fruit supports local farmers, which fuels the local economy. Buying local food also helps sustainability efforts because of decreased greenhouse gas emissions, the article says. When making a decision, the article advises consumers to speak to local farmers and ask what pesticides are used on their crops. Some farmers may follow close to organic processes. However, as the article states, without the official USDA Organic seal, consumers must take the farmer's word.
A representative from Colle Farmers Market says there could be many local farms that are also certified organic. "If you want to buy local and also buy organic, it's best to visit a nearby farm or farmers market," the rep says. "To find organic farms, you could use the directory on each state's organic farming website. These directories are usually full of valuable information, such as where the farm is located, which crops they produce, and if they are USDA certified. Without the USDA seal, you never really know what you're going to get, so it's best to stick to certified farms."
The Colle rep says Colle Farmers Market was created to make local organic produce more accessible. "Many people want to buy local produce from nearby organic farms, but don't have the time to drive there and pick it up or don't know how to find farms. We seek to connect organic farmers with local organic consumers so they can order food they love online without all the hassle."
Colle Farmers Market is an E-Commerce enabled farmers' market community that is passionate about sustainable consumption and responsible conservation. The Colle movement is dedicated to connecting natural product vendors, organic farmers and all people who are living an organic and natural lifestyle.