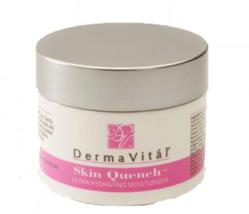 Wayne, PA (PRWEB) July 11, 2013
International Commercial Television, Inc. (OTCQB: ICTL) ("ICTV" or "the Company"), a company employing prominently profiled infomercial campaigns to market and brand unique products to the global consumer through multi-channels of distribution, is pleased to announce that it has signed a contract with Angel A. Guerrero, Ph.C., MS to develop proprietary cosmetic formulas that will be the exclusive property of ICTV.
Mr. Guerrero is an Ecuadorean-born, multi-patented scientist with more than 30 years of experience in the research and development of all types of personal care products. He is recognized among his peers as an expert in applied emulsion technology and as a highly creative individual, capable of quickly and efficiently generating new and innovative concepts that yield technologically advanced, marketable products. Throughout his professional career, Mr. Guerrero has been associated with some of the largest US and European transnational cosmetic corporations.
Richard Ransom, ICTV's President and Chief Financial Officer stated, "The addition of Angel Guerrero to the ICTV team adds a new dimension to the growth potential of the Company. This is a historic event for the Company, as ICTV will now own the formulations for the cosmetic brands we develop and sell. This opens up new opportunities for the Company, including allowing ICTV to manufacture these formulas in markets around the world which currently will not import US manufactured cosmetic products.
International Commercial Television is a public company trading on the OTCQB under the symbol ICTL. The OTCQB is a dynamic electronic stock market consisting of SEC fully reporting companies. OTCQB stocks may be electronically traded through most major brokerages such as E- Trade, Scottrade and TDAmeritrade.
FOR FURTHER INFORMATION PLEASE CONTACT: International Commercial Television, Inc. Rich Ransom, Investor Relations 1-484-598-2300 Email Contact: ransom(at)ictvonline(dot)com Website: http://www.ictvonline.com SOURCE: International Commercial Television, Inc.