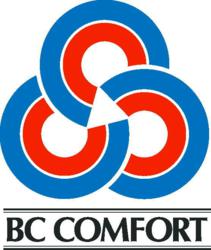 Vancouver, British Columbia (PRWEB) July 12, 2013
BC Comfort, a Vancouver-based mechanical services company specializing in sustainable building design and HVAC services, is leading the way in improving energy efficiency across commercial and industrial buildings. Rising interest in the adoption of energy efficient measures in buildings has created an increase in demand for the company's services.
The recent growth of the energy efficiency market has brought about new interest in green building design and the design build process. A research survey released by a major multinational manufacturer in the buildings industry found that interest in energy efficiency has grown 116% since 2010, with the area of green building certifications gaining attention as well. The market for the energy efficient HVAC is also expected to grow 94.2% in the next seven years, as demand is increasing for energy efficiency products and services.
Organizations are taking further action to outline energy reduction measures and goals, and plan to increase their efficiency investments in order to meet these goals. The research also found that organizations that set public goals for efficiency are more successful in implementing new measures compared to organizations without goals.
BC Comfort is a leader in Vancouver's green building industry. With over 40 years of mechanical services experience, the company offers a number of building services designed to assist organizations in meeting their energy efficiency goals. From complete design build services to HVAC, air conditioning, and green building design, BC Comfort's staff of licensed, professional engineers and tradespeople help organizations meet high performance building requirements and maintain sustainable comfort.
BC Comfort not only offers an array of services designed to help organizations meet their energy efficiency goals, but also provides long-term support for a building's ongoing needs. These long-term relationships provide support to maintain equipment efficiency as well as guidance to further expanding an organization's energy and environmental goals.
To learn more about BC Comfort's green building services, contact Amir Tehrani at (604) 412-0209 or visit the company's website, http://www.bccomfort.com.
About BC Comfort:
For over four decades, BC Comfort has served Vancouver businesses with quality mechanical engineering and building services. BC Comfort provides service through all phases of a project, as well as after completion. With a commitment to providing sustainable comfort, BC Comfort offers plumbing, HVAC, building automation, mechanical engineering, LEED & sustainable design, energy assessment & modeling, and design build services for commercial and industrial facilities. More information can be found via the company's website, http://www.bccomfort.com.