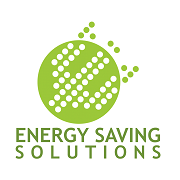 Miami, Fla. (PRWEB) July 12, 2013
With the launch of its Forever LED Light product line drawing nearer, Miami, Fla.-based Energy Saving Solutions (ESS) USA is already starting to feel the surge in demand.
Peter Stein, Founder & CEO of ESS, confirmed today his company has reached an agreement with Maxwell-Kates, a prominent New York City real estate management firm, to supply Forever LED Lights for two of its condominium buildings.
"We're thrilled Brownstone Too Condominium, a Maxwell-Kates managed property, has opted to come on board with us," said Stein, a serial entrepreneur who started ESS three years ago. "Our dealer in that area, Calvin Christopher, did a great job in itemizing for Maxwell-Kates exactly what its clients would be saving by replacing their existing lighting with Forever LED Lights. Frankly, the numbers were totally amazing."
After a detailed "Lighting Savings Analysis" was performed by ESS, it revealed the Maxwell-Kates managed properties would save more than $160,000 during the useful life of the long-lasting LEDs. On an annual basis, the two buildings would save 40 percent on its projected lighting electricity costs.
"We manage some 13,000 units in 135 buildings around New York City, so we want to provide excellent service by doing what's in the best interest of our clients," said Maxwell-Kates Vice President David DeGidio. "It's quite clear our clients will have quality lighting at a significantly reduced cost. We can't ask for anything better than that."
It is Stein's hope Maxwell-Kates will want to introduce Forever LED Lights to the rest of the buildings it manages.
"Aside from the obvious huge money savings, don't forget the Forever LED Light will be the only LED light offered with a lifetime guarantee," said Stein. "That has to be a very attractive element to businesses like Maxwell-Kates."
The Forever LED Light product line will be exclusively administered by McCusker & Company and backed by Service USA, which are world class warranty and service providers out of Dallas.
About Energy Saving Solutions:
Energy Saving Solutions USA – the creators of the LED with a lifetime guarantee ™ – provides businesses, government agencies, schools and non-profit organizations energy-efficient LED and induction lighting technology that is designed to save money and help reduce the environmental impact by reducing carbon emissions. The Miami, Fla.-based company also offers organizations the Forever Green Savings Program ™ which allows for a conversion to LEDs with no up-front costs; payments are based on a portion of their electrical savings.
###