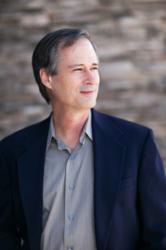 (PRWEB) July 11, 2013
IRVINE, CA, JULY 11, 2013 - Aviir, Inc, a biotechnology company dedicated to the prevention of cardiovascular disease, today announced it will attend the Second Annual American Society for Preventive Cardiology Southeastern Conference 2013 in collaboration with Boca Raton Regional Hospital, along with their GUARDaHEART Foundation. The conference is focused on the prevention and treatment of cardiovascular disease in women.
Heart Disease currently affects more than one in three women, and was responsible for the deaths of approximately 401,000 women in 2009 alone, accounting for 51% of total CVD related deaths. Since 1984, the number of female deaths associated with heart disease has been higher than those of the male population. Despite this, women remain undertreated for CVD.
Aviir's CEO and Laboratory Director, Dr. Douglas Harrington, will be giving a presentation entitled "Preventing Heart Disease: How Can Biomarker-Based Algorithms Complement Lipid Studies in Identifying Risk."
About Aviir
Aviir was founded in 2005 by cardiologists and scientists from the Stanford University School of Medicine to focus on discovery, development and commercialization of innovative diagnostic tests. The biotechnology company specializes in developing proprietary diagnostic tests to assist in identifying patients who are truly at high risk for the development of a cardiac event. Aviir's proprietary MIRISK and MIRISK VP assessments objectively identify, using a single blood draw, individuals who are at a high risk of experiencing a cardiac event over the next five years. Aviir's CLIA certified laboratory (Irvine, CA) complements these novel tests with a wide range of additional tests for heart health assessment and therapeutic monitoring of cardiovascular disease and related metabolic disorders – including pharmacogenomic and genetic tests. The company has adopted a unique clinical laboratory service model to provide physicians better diagnostic tools to help improve the cardiovascular health of their patients. The company is privately owned and funded by leading life science venture capital firms. Aviir Inc., also offers testing across the molecular genetic spectrum, including pharmacogenetics, Leiden factor, and ApoE testing. Please visit http://www.aviir.com for more information.
About GUARDaHEART
GUARDaHEART is a non-profit foundation dedicated to raising awareness of Heart Disease prevention by spreading the word to guard your heart and save your life. Cardiovascular disease is the leading cause of death in the United States. The good news is if individuals know their risk and take the necessary steps, most cardiovascular disease can be prevented and reversed if detected early. Although heart disease is typically diagnosed in adulthood, its roots are often found in childhood. Compelling research has shown that plaque buildup in the arterial walls begins very early in life and progresses throughout life. Intervention strategies and healthy lifestyle modification to reduce heart disease risk should begin early when reversal of the process is easier, not later in life when the disease is more developed. GUARDaHEART Foundation also provides assistance for individuals who are unable to pay for cardiac risk assessments. Please visit http://www.guardaheart.org for more information.
# # #
Company Contacts:
Matt Clawson
Life Capital Partners
949.370.8500
For media inquiries, please contact:
Tamara York
Tamara York Public Relations, LLC
212.967.8300