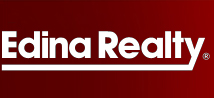 I help my clients and the general public to be more well-informed.
Mayer, MN (PRWEB) July 12, 2013
Edina Realty's Kris Lindahl announced the launch of a website that will help Mayer homeowners find out if they have equity in their homes. "With the recent market improvement in sellers' favor, many homeowners are wondering if they now have equity," Lindahl said, and continued, "This website will help them do that quickly and easily." The Minnesota Equity Caclulator website joins a long list of resources Lindahl has made available to the general public.
The website allows homeowners to enter a few pieces of information that remain private and receive a real-time email that includes an estimated value of the equity in their home. "This will give homeowners the confidence they need to decide whether or not it's time to sell their home," Lindahl said. The site also features a video explaining the whole process.
Lindahl's coveted approach to real estate employs technological expertise and advanced market knowledge to create a real estate environment that guarantees success for his clients. "I help my clients and the general public to be more well-informed to create a healthier, more trustworthy real estate market," Lindahl said.
Visit the Minnesota Equity Calculator today to find equity in your home and call Kris and his team to list your home at (763) 280-7349.