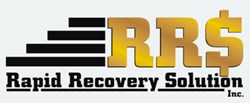 Bohemia, NY (PRWEB) July 13, 2013
On July 13, John Monderine, CEO at one of the nation's leading commercial debt collection agencies, Rapid Recovery Solutions, issues a response to an article about what the recent rise of credit card debt and the fall of delinquency rates among Americans means for the United States economy.
A July 11th 2013 article from Forbes, "Credit Card Debt Soars, Yet Delinquencies Fall" discusses recent statistics that shows credit card debt for Americans has reached a year high since the economic crisis in 2008. Experts believe the rise in credit card debt to be a good sign because it signals that American consumers feel confident in their personal finances. Not only that delinquency rates are at an all time low. This signals that Americans are able to pay off their payments indicating that the job market might be rebounding.
Data from the "The American Bankers Association" reveals that delinquency rates are at their lowest since the 90s at 2.41 percent. This is an improvement from when delinquency rates were at an all time high at 5 percent during the 2008 financial crisis.
The low delinquency rates seem to be linked to the 2008 financial crisis because credit card issuers froze credit to help Americans pay off debt. Many experts believe that after 2008, Americans became very cautious and reserved with their spending, resulting in less credit card usage to help pay down debt possibly revealing why the delinquency rates are so low.
Although many financial experts are excited to see delinquency rates fall and credit card debt rise among Americans, who are believed to be better off financially, many gesticulate for a need to be aware that this equilibrium, between delinquency rates and debt, is fragile. The reasoning behind this argument is due to the rise and increase in interest rates, mortgage loans and student loans.
John Monderine, CEO of one of the nation's leading commercial debt collection agencies, is hopeful that the recent rise in credit card debt and fall of delinquency rates is a sign that our economy is getting healthier and Americans are getting better financially, as stated"I hope the recent reports continue and that we continue to see a fall in delinquency rates and debt as well. It's nice to learn that there is confidence in the market again and among Americans who are now spending more and paying off their debt. This is good news in my opinion and I hope we hear more of this. I hope all Americans continue to be financially wise and pay off their debt and know if they need help they can check us out"
Founded in 2006, Rapid Recovery Solution, Inc. is headquartered at the highest point of beautiful Long Island. Rapid Recovery Collection Agency is committed to recovering your funds. We believe that every debtor has the ability to pay if motivated correctly. We DO NOT alienate the debtors; we attempt to align with them and offer a number of ways to resolve not only your debt but also all their debts.
#####