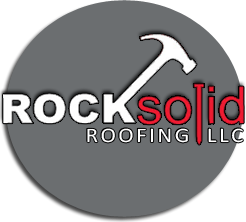 Colorado Springs, CO (PRWEB) July 16, 2013
Colorado Springs roofing projects are kicking into high gear as the summer roofing season heads into full swing. This is typically the optimal time to repair damage from winter and spring storms or just give the house an updated look. Unfortunately, Colorado weather doesn't always leave a large window of time for roofing repairs, booking up contractor slots quickly. This can leave homeowners scrambling to find a contractor, and open them up to being taken advantage of. While a majority of Colorado Springs roofing contractors are reputable honest companies, there are some with less than stellar practices. Rock Solid Roofing wants all homeowners, regardless of the contractor they choose, to be cognizant about some things to look for when choosing a contractor.
A reputable Colorado Springs roofing company should offer a free inspection of a home's roof. A homeowner should never have to pay for an inspection. Unscrupulous companies will sometimes demand a payment under the pretense it will be credited towards the roofing work if hired, or refunded. This is simply a tactic to part homeowners from their money and coerce them into hiring the contractor.
Any contractor who makes a living roofing Colorado Springs homes should be registered with the Chamber of Commerce, and ideally with the Better Business Bureau as well. A local contractor providing roofing in Colorado Springs should also be registered with the Pikes Peak Regional Building Department. This regulatory agency has all roofer's licenses and permits on file and can verify the legitimacy of a local roofing company. In addition, they should have business cards and other identifying material.
Homeowners should be wary of any roofer who claims the inspection uncovered multiple "emergencies" needing immediate attention. While it is possible, it's extremely unlikely that a roof suddenly developed massive issues without a homeowner's knowledge.
The unpredictable Colorado weather will always cause issues for homeowners and their roofs, giving roofers a steady stream of clients. So long as homeowners are knowledgeable about the tactics and policies of roofing contractors in Colorado Springs they can protect themselves from those looking to prey on uninformed and concerned homeowners.
For more information on Colorado Springs roofing or to schedule a free estimate contact Rock Solid Roofing today. Visit http://www.rocksolidroof.com or call 719-799-3329 to get a completely free and no obligation inspection and estimate.