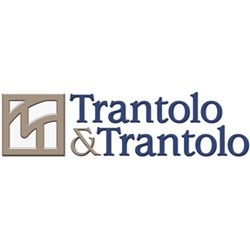 Hartford, CT (PRWEB) July 16, 2013
On July 13, 2011, the U.S. Food and Drug Administration issued a Safety Communication update, a document detailing complications associated with transvaginal mesh and revising an October 20, 2008 Public Health Notification. Because a two-year statute of limitations in most states is attached to the FDA's 2011 warning, lawsuits began to increase in 2013 against the six manufacturers of transvaginal mesh products, including Boston Scientific Corp., C. R. Bard Inc., American Medical Systems Inc., Ethicon Inc., Coloplast Corp., and Cook Medical Inc., according to July 2, 2013 Boston Business Journal piece "Transvaginal mesh lawsuits mount ahead of statute of limitations." As more than 18,000 lawsuits have been consolidated in federal courts, and state courts are handling an additional 4,000 cases, according to consumer information website DrugWatch.com, Connecticut law firm Trantolo & Trantolo is offering assistance to recipients experiencing the alleged symptoms associated with transvaginal mesh.
The FDA's October 20, 2008 warning states that serious complications, albeit rare, arise when treating pelvic organ prolapse (POP) and stress urinary incontinence (SUI) with transvaginal mesh. The updated warning contradicts the earlier communication, stating that the complications are not rare. Specifically, the 2011 document alleges 10 percent of women given transvaginal mesh to treat either condition experienced erosion or failure within one year of surgery. The FDA updates further list potential complications and alleged symptoms associated with transvaginal mesh: pain, infection, bleeding, organ perforation, urinary issues, recurrent prolapse, pain during intercourse, neuromuscular issues, scarring, shrinkage, emotional distress, constipation, and mesh erosion or extrusion.
Since July 2011, lawsuits against all six manufacturers proliferated, with half filed during the first half of 2013, the Boston Business Journal pointed out in its July 2, 2013 article. Just for May and June 2013, 1,600 lawsuits alone have been filed against Boston Scientific Corp., court documents show. The 18,000 federal lawsuits against all six manufacturers have been consolidated during the discovery phase into multi-district litigation in the U.S. District Court in the Southern District of West Virginia (MDL No. 2187, MDL No. 2325, MDL No. 2326, MDL No. 2327, MDL No. 2387, and MDL No. 2440).
Transvaginal mesh, also called a bladder sling or pelvic sling, emerged in the 1990s as a solution for treating POP and SUI. Patients receiving the product since that point allege long-term painful conditions, potentially appearing a couple of years after the surgical procedure, and multiple revision, or corrective, surgeries.
Beginning in 1938, Hartford, Conn.-based law firm Trantolo & Trantolo has remained committed to the notion that people precede profits. The law firm's attorneys represent a wide range of personal injury and product liability cases. Aside from transvaginal mesh lawsuits, this encompasses Depakote-related cases, hip replacements, medical malpractice, dog bites, nursing home negligence, motor vehicle accidents, dangerous drugs, class action, and premises liability.