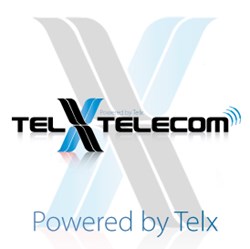 MIAMI, FL. (PRWEB) July 18, 2013
Telx Telecom PBX is a state of the art Hosted VoIP PBX solution which eliminates the need for legacy PBX and Key Systems. The hosted PBX solution of the voice over ip phone service is a network managed voice solution that offers exceptional benefits including increased productivity, geographic flexibility, dramatically improved economics, real-time disaster backup/recovery, and reduced technology risk.
Businesses of all sizes have tremendously benefited from Telx Telecom's hosted PBX services offering revolutionizing phone solutions with modernized communications backdrop. It enables businesses to offer their vendors and customers a much streamlined interaction process which not only enhances their productivity but also provides them with an augmented operational efficiencies. However, operational efficiencies and enhancements are just one aspect of the benefits that businesses derive from hosted PBX services. Hosted PBX services eliminates the need for up-front resources by tremendously decreasing the operational cost required for internal support.
According to Telx Telecom, "Hosted PBX services offer an instant return to the businesses on their investments, along with the operational competency and enhancements. Moreover, for scenarios when increased physical security is required or in the case of emergency, it also provides them with an easy to execute plans of action. Having successfully deployed hosted VoIP PBX solution to myriad business Users, we have recognized that our customers have benefited with productivity enhancing features, creating additional ROI and business efficiencies beyond the significant cost advantage."
Telx Telecom, Miami leader in the industry, announces top reasons for selecting hosted PBX services:
Hosted VoIP PBX offers scalability and on-demand solution: Businesses need not spend immediate capital to support future Users. They have the flexibility to add Users as and when required.
Hosted VoIP PBX is a fully managed end to end solution: With fully redundant voice platform from the provider's core network all the way to the customer's desktop, hosted PBX services aims at offering a simplified communication to its customers.
Hosted VoIP PBX offers a converged service: Customer's voice and data service is managed across the same data connection on Telx Telecom's fully redundant private network. This eliminates all the restrictions on the number of lines required and the need for traditional phone lines or PBX equipment.
No technology obsolescence: As one of the leading internet phone service providers Telx Telecom focuses on is frequently upgrading and adding new features to PBX for their clients to have the most up-to-date functionality, eliminating the conventional expenditure linked to new systems and upgrades.
Hosted VoIP PBX offers improved security and dependability: Telx Telecom's Hosted PBX service safeguards businesses' calling infrastructure in a similar manner a business protects his website and email - with specialized, secure off-site hosting. By providing security and redundancy, they ensure that their customers are tension-free of the physical requirements and support of their phone system.
Hosted VoIP PBX offers immense mobility and is disaster proof: Telx Telecom's ringing feature ensures that users receive all the important calls irrespective of their location. Additionally, their 'Find-me-follow-me' feature allows users to forward calls to their cell phone when away from the office.
About Telex Telecom: Telx Telecom is a trusted internet phone service provider, offering business internet phone service to more than 1,000 businesses in the U.S. Founded in 2005, Telx Telecom, a privately held, profitable organization with approximately 25 employees, provides IP Telephony and Managed Services to thousands of small- to mid-size concerns. Telx Telecom utilizes its proprietary, best-in-class network infrastructure to deliver a complete array of data, voice and managed services to small and mid-sized businesses across the country. With the through best-in-class solutions at affordable costs, Telx Telecom aims at delivering world class support to their, employees, partners, and communities. For more info call toll free: 1.866.969.8359 or visit telxtelecom.com