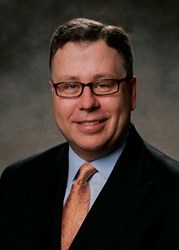 Any publishing of incorrect or misleading payment information could create appearances of impropriety or imply conflicts of interest that could be hugely detrimental to physicians' reputations and practices
Washington, D.C. (PRWEB) July 15, 2013
While much of the media's attention on Obamacare's Sunshine Act component has focused on provisions aimed at exposing the relationships between hospitals and big pharma, that 'sunshine' will also spillover to certain payments made by doctors. Accordingly, physicians across the country need to act now to safeguard against being tarnished by misleading or inaccurate disclosures, warned attorneys on LeClairRyan's Affordable Care Act practice team.
The Sunshine Act includes the so-called National Physician Payment Transparency Program, dubbed "Open Payments." Starting Aug. 1, this provision will require applicable manufacturers and group purchasing organizations to begin making annual reports of all qualified payments made to covered recipients.
"The government will aggregate this payment information and publish it online," explained veteran healthcare attorney Patrick J. Hurd, a senior counsel in the national law firm's Norfolk, Va., and Washington D.C. offices. "And although the Open Payments program does not impose any direct reporting requirements on physicians, all payment information reported under it will be linked to individual physicians for all to see on the Internet. As a result, any publishing of incorrect or misleading payment information could create appearances of impropriety or imply conflicts of interest that could be hugely detrimental to physicians' reputations and practices."
With that, doctors should make sure all such payments fully comply with conflict-of-interest policies and guidelines, Hurd advised.
"We recommend that each physician register with the Open Payments system to ensure timely notification of any payments reported on that physician's behalf," added Paul A. Kiehl, an associate based in LeClairRyan's Richmond, Va., office. "Physicians will also have the opportunity to sign up for Open Payments' email listserve in order to receive regular updates on the Open Payments reporting process. They should avail themselves of this opportunity."
In a client alert on LeClairRyan's website, the two attorneys provide further information on the implications of the Open Payments program for physicians. The alert, available at http://www.leclairryan.com/pubs/xprPubDetail.aspx?xpST=PubDetail&pub=848, answers questions such as:
•Who is required to make annual reports under Open Payments?
•Who is a "covered recipient" under the program?
•When is a qualified payment required to be reported under the PPSA?
•How is the amount of a payment determined?
•How are payment amounts allocated?
•What information will be reported and made publicly available?
About LeClairRyan
As a trusted advisor, LeClairRyan provides business counsel and client representation in corporate law and litigation. In this role, the firm applies its knowledge, insight and skill to help clients achieve their business objectives while managing and minimizing their legal risks, difficulties and expenses. With offices in California, Connecticut, Massachusetts, Michigan, New Jersey, New York, Pennsylvania, Virginia and Washington, D.C., the firm has approximately 350 attorneys representing a wide variety of clients throughout the nation. For more information about LeClairRyan, visit http://www.leclairryan.com.
#####
Press Contacts: At Parness & Associates Public Relations, Marty Gitlin (631) 765-8519, or Bill Parness,