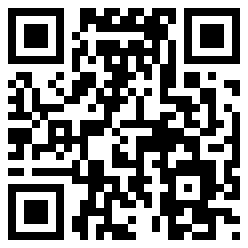 (PRWEB) July 12, 2013
Americans are living longer but not necessarily healthier as mentioned in a recent article in the Wall Street Journal (http://tinyurl.com/klp89ch). A study released by JAMA, the Journal of the American Medical Association shows progress in reducing death rates, adjusted for age, across a variety of diseases. But death rates from illnesses associated with obesity, such as diabetes and kidney disease, as well as neurological conditions like Alzheimer's disease, are on the rise. The number of years living with chronic disabilities, rose for the average American in the past 20 years, partly reflecting increased longevity.
"I understand why Mayor Bloomberg wants Large sodas banned from New York City as over the last 20 years not one county in the US reduced the burden of obesity among its residents." States Dr. Bonnie. Poor eating habits override smoking as the key risk factor associated with years lost in living due to disability. "Living longer can be addressed with better nutrition, smaller portions, increased physical activity, better stress management and quitting smoking." recommends Dr. Bonnie. Death rates from obesity as diabetes and kidney disease as well as Alzheimer's are on the rise here in America. Dr. Bonnie joins Michelle Obama in "Let's Move" Campaign and Mayor Bloomberg to start stomping out obesity in childhood. She works with patients around the behavioral effects of sugar affecting adultery, alcoholism, financial infidelity and the connection of Dopamine deficiency and overeating. Dr. Bonnie Weil is the author of the book How to Cure and Forgive Adultery which discuses the affects of blood sugar on adultery, alcoholism and obesity.
Dr. Bonnie Eaker Weil has over 25 years of experience as a counselor and therapist, and specializes in issues related to dating, marriage, divorce, and infidelity. She is a Three-time award winner via the US Commerce Assoc as New York's Best Therapist for 2011, 2012 and 2013. She has appeared on The Today Show, The Oprah Winfrey Show, The View, and Good Morning America. She's also been quoted many times in publications such as USA Today, Redbook, The New York Times, and Cosmopolitan, and has authored books about relationships including Make Up, Don't Break Up; Financial Infidelity; and Adultery: The Forgivable Sin, which was turned into the Lifetime movie Silence of Adultery.
Dr. Bonnie Weil has launched her first Educational Course on Keys to a Successful Relationship and Marriage. Read more and register here: https://www.ed2go.com/classes/Enrollment/Enroll.aspx?ProductId=5140.