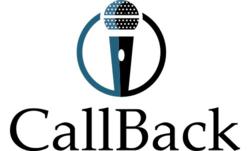 Calgary, AB (PRWEB) July 12, 2013
From July 5th through July 14th, popular celebrity host and local personality, Dave Kelly, is emceeing the Calgary Stampede's GMC Rangeland Derby, the world's premier chuckwagon event.
During the ten day event, Kelly entertains a grandstand audience of 25,000 each evening prior to the rangeland derby and between race heats. His charismatic personality and outgoing style engages visitors of all ages, proving that this CallBack talent is the perfect fit for any event , any size.
CallBack Corporate Entertainment Inc. is Canada's premier booking agency dedicated to quality entertainment for a variety of occasions. For more information, visit http://www.callbackent.com.
###
Media Contact:
Judy Sims, President
403-532-7601