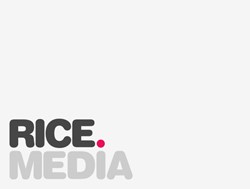 "A mobile marketing strategy is no longer a 'nice-to-have'. We see it as essential to survival,"
(PRWEB UK) 16 July 2013
Businesses must adapt to mobile SEO and browsing trends or risk losing out to competitors, warns Birmingham web design agency, Ricemedia.
Following Google's announcement in June, many commentators are speculating that failing to improve mobile performance will result in SEO penalties. Birmingham-based web design agency, Ricemedia claims 2013 is the year for responsive design.
"A mobile marketing strategy is no longer a 'nice-to-have'. We see it as essential to survival," comments Leena Marsh, Web Studio Manager at Ricemedia.
"Online mobility is paramount for maximum brand exposure," continues Marsh. "84% of smartphone owners use the internet on the go to view products or compare prices and then take action by calling or purchasing. It's essential for businesses to target this growing market," continues Marsh.
"Now Google's recent announcement suggests businesses will be hit by poor search engine ranking if they don't optimise their website design for multiple platforms," continues Marsh.
This year has already seen a dramatic rise in mobile sales, with tablets taking off as PC sales plummet. In this new landscape, businesses must incorporate changing browsing habits into their digital marketing strategy.
The Google Mobile Ads Blog has stated that 48% of internet users said they were put off a company and would "probably never return" if its website didn't work well on their smartphone. 75% of internet users say they prefer to browse mobile-friendly sites with 67% stating they would be more likely to make a purchase.
Google made headlines earlier in the year when many businesses were hit by its 'Panda' updates. The updates prioritised high quality content in an effort to deliver better results to its users. Now it seems the company is prioritising user experience across all platforms.
"The solution is to design a website that appeals to a mobile platform. Responsive web design is the best way to provide a smooth user experience while allowing Google to crawl your site," says Marsh.
Ricemedia has provided award-winning website design from its Birmingham, UK headquarters since 2001. Over the past two years, the company has noted increased demand for responsive mobile design and now reports the trend has gone into overdrive since the end of 2012. The company urges businesses to develop a well-structured digital marketing strategy to make the most of this change in browsing behaviour. Websites that are only optimised for standard web browsers risk losing business to a competitor.
About Ricemedia
Ricemedia (http://www.ricemedia.co.uk) is an award-winning Digital Marketing Agency based in Birmingham. For over a decade they have offered Web Design, SEO, PPC and APP creation to a wide range of industries, compiling an impressive list of clients including ATS Euromaster, GVA and Aston University. If you're interested in any services feel free to email info(at)ricemedia(dot)co(dot)uk or telephone the studio on 0845 094 3770.