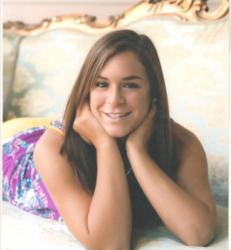 Thirteen million patients receive PCA annually in the United States. Each year as many as 676,000 patients experience an adverse drug event associated with PCA
South Bend, IN (PRWEB) July 12, 2013
A Promise to Amanda Foundation, an advocacy group dedicated to the safe use of patient-controlled analgesia (PCA) pumps for patients recovering from surgery, announced this week that it is nominating St. Joseph's/Candler Hospitals in Savannah, Georgia, for its leadership on PCA safety.
"SJ/C has been a proponent of better respiratory monitoring and national leader for eight years," says Brian Abbiehl, father of 18 year-old Amanda Abbiehl, who tragically died in 2010 while connected to a PCA pump to manage her pain. "This leadership needs to be recognized and rewarded."
Last year, hospital accreditation body The Joint Commission issued a Sentinel Event Alert on the safe use of opioids. This year is the first award season by RT Magazine since the Alert was issued.
Cindy Abbiehl, Amanda's mother, adds: "The Joint Commission issued its Sentinel Event Alert in 2012 recommending patients on PCA pumps be continuously electronically monitored with capnography and pulse oximetry. SJ/C implemented that same policy eight years ago and has been event-free since. Its respiratory care team needs to be acknowledged by RT Magazine for its dedication to safe care. Thirteen million patients receive PCA annually in the United States. Each year as many as 676,000 patients experience an adverse drug event associated with PCA, like the one that led to Amanda's death. SJ/C leads the way on PCA safety and deserves this award."
SJ/C's advocacy and research also received praise from the Abbiehls. Says Mr. Abbiehl: "SJ/C dedicates time and resources to present its research and experience at webinars, seminars, and conferences to provide decision makers with the information they need to implement continuous electronic monitoring at their hospitals. That's leadership. That's best of care."
A Promise to Amanda Foundation recently launched an interactive map of hospitals that monitor patients with capnography after surgery. "SJ/C is a big part of the reason this safety issue has raised so much awareness across the country. We've identified at least thirty-six hospitals that monitor with capnography. Capnography saves lives."
About A Promise to Amanda Foundation
A Promise to Amanda Foundation is a patient safety advocacy group dedicated to raising awareness about respiratory depression. Its goal is that continuously electronically monitoring with capnography and pulse oximetry becomes mandatory for all patients on a PCA pump, under sedation, and requiring a stay in the post anesthesia care unit. Brian and Cindy Abbiehl launched the Foundation after their 18 year-old daughter Amanda tragically died while using a PCA pump.