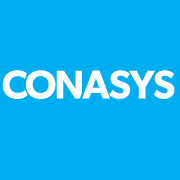 the feedback we have received from our US customers goes beyond even our highest expectations so moving into the Eastern market there seems to make good business sense
Vancouver, BC (PRWEB) July 12, 2013
CONASYS, developers of a cloud-based platform designed to enhance new home builders' homeowner care initiatives, are continuing to grow at a rapid rate in the US. Having introduced their product in January of this year, the Vancouver-based company have won clients in several key states including Washington, Oregon and California and are using this success to springboard their launch into the Eastern US market.
In line with the move CONASYS have appointed Greg McEwen as Director of Regional Business Development. A stalwart of Boston's building industry with over 20 years of in-depth experience, Mr. McEwen is excited about the prospect of coupling his wealth of industry knowledge with a product he considers to be a game-changer: "This is one of the most complete products I have seen and its potential for growth is huge. We don't have anything quite as innovative in our market so I'm confident the reaction will be positive."
Before entering the US market proper, CONASYS leveraged their affiliation with Seattle's New Home Council to facilitate a move into the Pacific North West market. This affiliation piqued interest in their suite of products and the ripple effect could be felt as far away as the New York where they have since begun talking with some prominent developers and property marketing companies who are keen to introduce the product to their clients.
CEO Jerry Bauer credits a product whose design and delivery is grounded in industry insight and customer feedback: "Prior to entering the US market we had just launched an updated and enhanced version of our platform. Among the enhancements was a set of new features that could be leveraged across multiple departments including sales & marketing, risk mitigation and homeowner engagement. Since then the feedback we have received from our US customers goes beyond even our highest expectations so moving into the Eastern market there seems to make good business sense."
With continued growth in both their native Canada and the US, CONASYS are well positioned to reap the rewards of a very strategic and pragmatic expansion, well into the future.
About CONASYS: Conasys Inc. (http://www.conasysinc.com twitter:@Conasys) is a forward-thinking Canadian company who specialize in better connecting builders and developers with their homeowners. Their suite of products are designed to enhance the home ownership experience while also improving brand awareness and alleviating much of the risk traditionally associated with the building industry. Since their inception in 2006 they have built a client portfolio of over 300 builders and have brought over 35,000 homes online. It is a private company based out of Vancouver, Canada.