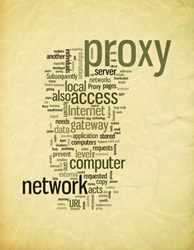 On the first occasion, two-thousand dollars was elicited from a benevolent landlord.
Dallas, TX (PRWEB) July 14, 2013
idcloak's Knowledge Center publishes– Hotmail account hacked: What to do – a new, three-part article which recommends an immediate course of action to users of Microsoft Outlook.com who have suffered a security breach.
The author of the article, Robin Welles, idcloak's security researcher, explains her inspiration, "I wrote this piece shortly after a good friend suffered a hacked email account. It surprised me how little quality advice he was able to find on how to tackle the problem. Even the provider's helpdesk told him nothing more than to change his password: apparently a standard response. Needless to say, this didn't work, as whatever means the hacker used to breach the security the first time was just redeployed to break in again. I helped recover access to the account and secure it (see Part III: Aftermath of email hacking) but felt an article detailing the course of action might benefit others facing a similar predicament."
Web-based email is commonly hacked as a result of brute-force passwords attacks, spyware keyloggers and cookie sidejacking over public WiFi networks.
Welles says hackers' motivations for breaking into webmail vary, but more often than not they are looking for monetary gain. "A common event that follows a webmail hack is that all contacts are sent a phishing email saying the owner of the email account is in some kind of trouble. They are asked to wire money as a temporary loan. This form of attack in fact happened to two of my family members over the space of one year. On the first occasion, two-thousand dollars was elicited from a benevolent landlord. You'd be surprised there are still people out there who fall for this stuff."
In addition to recommending a procedure to deal with webmail hacks, the article also recommends web encryption and anonymity services in case the hack is part of a targeted campaign against the user.
The most powerful of these services, the idcloak VPN, is due for release in September 2013. To learn how a VPN can be used alongside other measures to protect your internet against hackers, Welles recommends reading: VPN services.
idcloak Technologies is a Dallas-based developer of web security and anonymity proxies. Learn more at http://www.idcloak.com