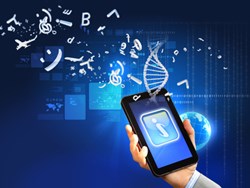 the fact needs to be underlined now that we are aware of the extent of government web surveillance going on
Dallas, Texas (PRWEB) July 15, 2013
idcloak has elected to republish an article in its Knowledge Centre which warns users about trusting their communication to instant messaging programs. "IMs (instant messages) are the least secure form of communication around," says Robin Welles, idcloak's senior tech-researcher, "And the fact needs to be underlined now that we are aware of the extent of government web surveillance going on."
As the article discusses, instant messages are in nearly every case sent over unsecured plain text, which makes them easily intercepted. "When we first released the article, our understanding was that IM communication would only end up on government hard drives if you had been targeted for surveillance.
There was a sense of this only happening if you deserved it. But we are now being told that all web communication is being stored against our names by the NSA for who-knows-how-many years or how many succeeding governments. With this in mind, IM privacy really needs to be looked at again."
Other dangers addressed in the article relate to corporate privacy, since IM is widely used in business environments without much care about what is communicated through the medium, "Industrial espionage is another area of computer insecurity that has boomed lately – with a threefold increase in attacks on small businesses since 2011. Professionals handling sensitive information should shy away from IM unless it is protected by a VPN or other form of encryption."
A large section of the article warns against personal identity theft through IM, saying that cyberthieves regularly sniff identity information communicated by the medium, or use it to transmit malware that steals account credentials and credit card data. "There are multiple ways a hacker can create IMs that seem to come from one of your real contacts. And because people tend to write IMs with such brevity, there is often little in the language to betray it was sent by an impostor. Phishing emails are far easier to spot for this reason."
idcloak Technologies are a Dallas-based developer of proxy security and anonymity services. The firm recently released a Proxy List 2013 as a precursor to their flagship VPN service, expected in September. For explanation of how a VPN can safeguard the use of instant messaging programs, read: What is a VPN?
Visit http://www.idcloak.com to learn more about the company's work in internet security and privacy.
Written by Gill-Chris Welles