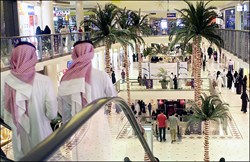 Arabs now represent 80% of travel activity within the region.
Ramallah, Palestine (PRWEB) July 14, 2013
Yamsafer, an online hotel booking website recently re-launched its redesigned website to include new Arab destinations such as the UAE, Lebanon, Kuwait, KSA and Egypt. The company will soon increase the number of participating hotels to 2,500 properties spanning the MENA region in 22 Arab countries with a focus on competitive hotel pricing.
Faris Zaher, the CEO and Co-Founder of Yamsafer stated, "The number of hotels in our network grew exponentially and Yamsafer now hosts hotels ranging from the world's largest luxury chains to small, family-owned boutiques. What hotels like about the Yamsafer platform is that we provide them with access to Arab travelers. Arabs now represent 80% of travel activity within the region and are more resilient to political shocks, making them a valuable source market for hotels at this time." Zaher further added, "We've also revamped our interface, which now runs on top of a powerful booking engine".
Yamsafer has now increased its travel-related content in both the Arabic and English languages. Customers can also make payments directly to Yamsafer or pay the hotel once they arrive, using their credit card to guarantee the transaction. The website also provides full compatibility with mobile devices, in a move designed to prepare the company for its' upcoming release of a cross-platform mobile application.
The idea of Yamsafer was born as a result of the growth in the MENA region, which a couple of years ago was considered to be the world's fastest growing inbound and outbound travel market. Although the Arab Spring affected business travel patterns in the MENA region, the impact has been limited almost exclusively to Egypt, Syria and Lebanon. Dubai, Abu Dhabi, Riyadh, Kuwait City, Aqaba and Amman which remain popular Middle East alternatives to Arab Spring affected countries, which Yamsafer anticipates to experience big hikes in leisure, business and religious tourism.
With the launch of the new website, Yamsafer will continue to work on the many features of the site which includes marketing, further acquisition of hotels, product development and maintaining its' great customer support operation.