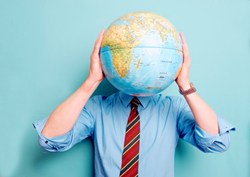 YouTube is becoming increasingly regionalized in the content that it offers to different nations.
Dallas, Texas (PRWEB) July 13, 2013
idcloak releases a site-based YouTube Unblock proxy to allow users outside the UK, US and Japan to access the countries' media libraries as if physically located there.
"YouTube is becoming increasingly regionalized in the content that it offers to different nations," explains idcloak's senior web researcher, Robin Welles, "and this can be especially frustrating for holiday-makers and expats whose video access is restricted in the country they are visiting. Our proxy provides a free workaround so that channels watched back home are also accessible abroad."
idcloak chose to place servers in the US, UK and Japan because these countries place most georestrictions on their YouTube channels: "Netizens of these three countries are the most likely to find their favourite channels blocked when they step abroad."
There are, however, some YouTube channels which are georestricted to countries other than the US, UK or Japan. In such cases, Welles recommends using an IP proxy from the YouTube Proxy list, "IP proxies are public servers around the world run by volunteers. The network of servers is extensive so you can use our list to find a proxy almost anywhere in the world."
Both forms of proxy are also able to unblock YouTube in countries where the site as a whole is shut off, such as in China. "Censorship circumvention is of course a valuable part of our services' work," says Welles, "especially when YouTube has become an essential tool for broadcasting footage of human rights abuses around the globe. Indeed, the site is often blocked by governments precisely because they do not want such footage appearing on the web at all, or being seen if it does."
idcloak's release of the YouTube unblocker and the IP proxy lists comes just weeks before the launch of the high-performance idcloak VPN, which the firm says will deliver software-based freedom from georestrictions, censorship and surveillance.
For more information on this technology, see What does a VPN do?
Visit http://www.idcloak.com to learn more about idcloak's work in internet privacy, security and freedom.