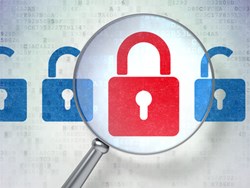 grassroots political mobility depends on both free access to the net and privacy from those monitoring it
Dallas, Texas (PRWEB) July 14, 2013
The new Web Unblocker service from idcloak Technologies has been released with politically-engaged internet users in mind. The site-based proxy service – which can be accessed through a browser on computers, tablets or mobile devices – incorporates new features that may simultaneously unblock banned sites and evade state surveillance.
The release of the web unblocker tool comes at a time when the success of grassroots political mobility depends on both free access to the net and privacy from those monitoring it.
"As an unblocker, it allows citizens to tunnel their browsing out of the censorship zone so they may access a banned page where no restrictions exist," says idcloak's researcher, Robin Welles, "but that is of no use if the user is afraid their unblocking will be discovered by those in power. Any government under political duress will use every means at their disposal to identify and monitor perpetrators of the unrest. No matter which government we're talking about, any tech activist should have the option of staying off the state's radar if they choose."
As an anti-surveillance measure, the web unblocker incorporates an SSL connection to the remote proxy server alongside the option to additionally encrypt both web pages and the requested URLs. "This triple-layered security should make a user's internet activity safe from high-level monitoring," says idcloak's senior researcher, Robin Welles. "As long as they take precautions not to reveal their activity on the destination site or on their device – by deleting cookies, temporary files and browsing history, for example – the chances of being caught are very slim."
The unblocker offers proxy servers in Japan, the UK and the US. For access to servers in other countries, Welles recommends filtering from the idcloak working proxy list in order to create country-specific IP proxy lists. Some prefiltered databases can be found on the idcloak site, such as the Swiss proxy list.
For more information on sustaining anonymity and security online, visit http://www.idcloak.com.
Written by Gill-Chris Welles