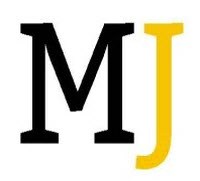 MediaJobs.com provides Strategic Insight for job seekers.
New York, NY (PRWEB) July 15, 2013
A compelling trend noted in the MediaJobs.com article Four Reasons Mobile Phones will Rule our World is the growing significance of mobile phone payments, expected to balloon to $1 Trillion by 2015.
The article cites statistics from The Yankee Group*, which stated that mobile phone payments will balloon to $1 Trillion by 2015. A surprising number of shoppers will also begin paying for in-store purchases with their mobile phone. If more people are using their phones to make purchases, it makes sense that businesses will be using mobile advertising as a way to reach those users – which means an increase in digital marketing jobs.
Social media is another prime example of how our society has become "mobilized." In the past 12 months, Facebook has jumped on the mobile payments bandwagon by "mobilizing" its entire workforce. The article discusses the critical steps and expenditures that Facebook has undertaken which have transformed the company to take advantage of the fact that Smartphone users spend 33 minute per day on Facebook, according to new data from Flurry. **
But how will one of the world's largest retailers address this new trend? Amazon has also made key strategic changes to how they do business. Combining technology, merchandising and a keen sense of their consumers, the article addresses Amazon's market leading initiatives to capture this burgeoning market.
But mobile is more than payments, its photos and the ability of companies to monetize those photos is increasingly becoming big business.
The percentage of photos taken by Smartphones is expected to exceed 50% by 2015. The MediaJobs.com article, Four Reasons Mobile Phones will Rule our World, also discusses how consumers are increasingly using their phones to take pictures and the how the significance of this trend is underscored by Facebook's acquisition of Instragram.
More and more consumers are moving to the world of mobile. All of these statistics indicate the expansive growth of both the mobile advertising industry as well as an increase in digital marketing jobs. MediaJobs.com's article reveals what this growth means for the industry and how the industry will change to meet the growing demand.
About MediaJobs:
MediaJobs.com is a digital news platform that combines the power of news articles with listings for media jobs to bring rich context and strategic insight to jobseekers in the media landscape. MediaJobs.com provides source insider information from the hottest media companies, top players and products worldwide.

June 29, 2011, The Yankee Group, yankeegroup.com/about_us/press_releases/2011-06-29.html
**April 5, 2013, Flurry, marketingcharts.com/wp/interactive/smart-device-users-spend-as-much-time-on-facebook-as-the-mobile-web-28422/