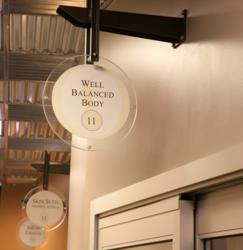 "My dollar amount is up over 30% since I moved to Sola. I even expanded into a double two-chair studio!" - current Sola Salon stylist
Mount Pleasant, SC (PRWEB) July 12, 2013
Sola Salons will host its official grand opening coinciding with an open house on Monday, July 22. The grand opening festivities will take place at 1:30 p.m. with a blue ribbon cutting ceremony. The open house runs from 12-4 p.m.
Sola Salons is now open at 648 Long Point Road, Suite A in the Belle Hall Shopping Center in Mount Pleasant, SC. They welcome all potential new clientele to stop by enjoy the festivities.
Spaces are still available for licensed cosmetologists, estheticians, massage therapists and nail technicians. Sola reinvents the traditional salon model by renting high-quality studios at affordable prices, giving owners the freedom of operating their business without the risks and challenges that come with conventional salon ownership.
Sola provides the freedom for its employees to work on their own terms, be their own boss, control their individual schedule, and keep more of the money you earn. Salon space comes standard with a high-end hydraulic chair and shampoo bowl, well-lit styling area with oversized mirrors, luxurious cabinets, fixtures and styling stations, keyless entry, security cameras and more.
Sola offers more flexible, profitable and fulfilling career opportunities. Potential candidates are encouraged to join the more than 3,000 like-minded professionals nationwide who are already a part of the Sola family. Call today for pricing including our start-up discounts.
For more information please visit, http://www.solasalonstudios.com.
About the company:
At Sola Salons of Charleston, salon professionals are not just opening their very own salons with clients that are their own. They are joining a family that is behind them, 100 percent. Opening a studio can be scary. Sola makes the experience inexpensive simple and fun; primarily by helping the salon professional to design the ideal salon studio at a price that their comfortable with. Salon professionals will have all the tools available to ensure their success. For more information, please visit their website.