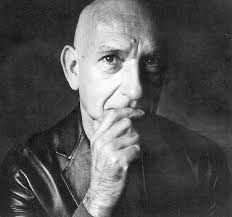 Outlook is pleased to highlight the work of doctors and specialists battling the disease of addiction.
Hollywood, CA (PRWEB) July 13, 2013
Each year, over six hundred billion dollars are spent in the United States alone to combat addiction; a figure which pales in comparison to the countless lives shattered by the untimely loss of a loved one. Each year addiction continues to be a critical issue, both affecting our youth and those who have lived with the disease for years. In recent years, clinical studies have led to new methods to help curb addiction, including treatment techniques, medications, and therapy.
Outlook with Ben Kingsley is working with many of the top authorities on addiction treatment and prevention in hopes to educate the public on the options available. Additionally, they will be featuring innovative rehab clinics and treatment facilities that utilize these methods in an environment that allows those coping with addiction to regain control of their lives. Through these efforts and intuitive programming, Outlook Ben Kingsley is pushing for a healthy and happy tomorrow.
Outlook provides non-commercial television programming to Public Television nationwide, and features educational stories from around the globe. These segments are distributed directly to the public television stations.
Outlook Ben Kingsley is not affiliated with PBS, and is independently produced and distributed. For more information on Outlook concerning upcoming airdates, new reports, and how to participate, visit the official website at outlooktelevision.com.