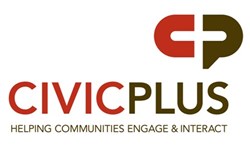 Manhattan, KS (PRWEB) July 15, 2013
CivicPlus, the leading developer of local government websites, announced the launch of its new product Core, developed specifically to meet the website needs of smaller local governments with limited budgets.
CivicPlus Core offers small local governments the same powerful Government Content Management System™ (GCMS®) and many of its modules at an affordable cost. Core users will also receive a beautiful government website design that is a reflection of the community and that follows CivicPlus' best practices.
CivicPlus Core includes the following features and benefits:

Calendar
News Flash
Document Center
ePay
NotifyMe®
Citizen Request Tracker™
Form Center
Community Voice
FAQ
24/7/365 support
Code maintenance
Upgrades to existing features
Hosting
Disaster Recovery
Built within the CivicPlus GCMS®, CivicPlus Core offers a big value at a small price.
About CivicPlus
Based in Manhattan, Kan., CivicPlus has designed more than 1,400 local government websites serving over 50 million citizens throughout North America. A recipient of the Center for Digital Government's Best Fit Integrator Award for delivering extraordinary digital solutions to public IT projects, CivicPlus transforms municipal websites into powerful two-way communication platforms that let citizens talk to and participate in local government. Find out where your community falls on the digital community engagement scale developed by CivicPlus eGov experts. In 2013, CivicPlus will invest nearly $2.5 million in products, research and development. The innovative CivicPlus Government Content Management System (GCMS™) now offers more than 60 applications including Citizen Request Tracker, MuniMobile, Facebook and economic development tools. Founded in 2001, CivicPlus was selected by Inc. Magazine as "One of the Fastest-Growing Privately Held Companies in the U.S." in 2011 and 2012. For more information visit http://www.civicplus.com.