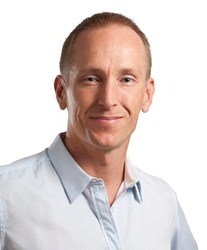 (PRWEB) July 19, 2013
In How to Build a Lead Generating Pages on Facebook Gollan says: "The key to growing your business with leads through Facebook is to realize that getting a "Like" is only the first step.
"To truly generate leads, you must embrace targeted engagement strategies. Engagement is where the work really begins."
To show businesses how to achieve this Gollan has outlined 12 easy steps.
"Increasing lead generation on Facebook isn't really difficult when you know how, he adds. "It is a matter of appealing to the interests of your target audience and being aware of when and how they interact with your brand. Trying my tips on for size should boost your levels of fan engagement."
1. Create a cover photo with a call-to-action. When a company's Facebook page is optimized well online, it can draw considerable traffic to their page. But they must have an end goal in mind. This includes asking visitors to "Like" the page to receive, for example, a free gift (e-book downloads or coupons are popular options).
2. Ask open-ended questions. When individuals discern a company has an interest in their needs, they are more likely to connect.
3. Respond to fan and reader questions. Be transparent and 'pay it forward' as it were. This is, of course, turning the idea of the open-ended question on its head. It can pique the interest of fans, prompting them to engage on a deeper level.
4. Share insightful news that fans can use. People love to discover news they can use and apply to their own lives. A message which articulates thought leadership and resourcefulness makes it easier for a company to focus on their own brand, says business coach Gollan – who speaks very much from experience at this point.
5. Include images in posts. Most fans come across company pages in their busy news feed and the best way to attract their attention here is to post an eye-catching image or infographic.
6. Install custom apps. This is a great way to embed videos. Facebook business page apps can offer, for example - contests, sweepstakes, newsletter sign-ups, members only sections, coupon offerings, and free gifts with 'Likes'.
7. Use the cover page URL as a landing page. Embed the URL into banner ads on other online marketplaces such as LinkedIn, the company blog and guest blog posts, or use it as a website link for online business directories.
8. Try sponsored posts. This is all about brand discovery but should only really be attempted after a company has achieved a reasonable number of 'likes' (Facebook itself sees 400 as a benchmark). The posts aren't expensive to purchase.
9. Upload the Facebook landing page onto Pinterest. Companies should ensure there is a link in the comments section to lead readers directly to Facebook.
10. Create separate themed timelines. This is important because it allows companies to cater to specific target audiences, explains business expert Gollan, who adds: "When people feel that they are being catered to, they grow comfortable with the idea of being led by a brand. Use Facebook Insights to decide how to segment."
11. Upload videos. These help distinguish a brand's voice. They should always contain a call-to-action either in the video itself or the post box to spur people on. A friendly reminder to sign up to that company's newsletter prior to the video starting doesn't do any harm either.
12. Cross-promote "limited time" offers with another brand. Cross promotion gets a company's brand in front of more people that probably would never have discovered that brand. It also increases contacts and connections – provided viewers are asked to submit their email address.
Get more failsafe tips for generating business leads at Gollan's coaching website here.