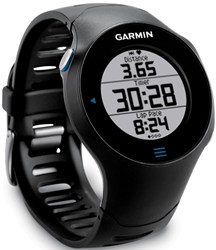 Nobody else offers you this type of instant warranty protection and as an athlete we understand how annoying it can be to go three weeks with no product
Bozeman, MT (PRWEB) July 13, 2013
The Heart Rate Watch Company is the only company in the online fitness electronics industry to offer same day warranty on Garmin, Suunto, Timex and Polar heart rate monitor products.
"This is significant because every other re-seller forces you to go back to the manufacturer yourself with the product", says Rusty Squire, President of the Heart Rate Watch Company. He adds, "With our competition you'll be waiting up to three weeks to see your replacement because you, the customer, have to deal with the manufacturer but with us it is same day, right out of our inventory".
"Nobody else offers you this type of instant warranty protection and as an athlete we understand how annoying it can be to go three weeks with no product", says Squire. He adds, "So whether you bought a Suunto Ambit 2 Sapphire or need a replacement for your Garmin Forerunner 910XT it will get sent the same day you call".
BUYER BEWARE
"I don't know of any other companies that do this for their customers, Amazon doesn't do it, nor do any of our other competitors, but when you need it, then it is a very big deal", says Squire.
"At the Heart Rate Watch Company we offer you advice from real product users, complimentary e-books to show you how to train properly and the best warranty policy in the industry", says Squire. He adds, "You can call us on the phone anytime and get a real, knowledgeable expert, which just does not happen at most online stores".
SAME DAY SHIPPING
"We ship all in stock products same day with a 4:00 P.M. MST cut off time", says Squire. He adds, "Amazon gave us up to three days as a merchant to ship product, so with us, you get your product faster".
BEST RESOURCES
The Heart Rate Watch Company gives all customers complimentary e-books on "How To Successfully Use A Heart Rate Monitor" and "How To Elevate Fitness With Strength and Interval Training". "If you just bought a new TomTom Multisport GPS watch then knowing how to use it mechanically is one thing, but knowing how to exercise properly is where the real benefit is", says Squire.
SERVICE
"At the end of the day its all about service, speed, knowledge, price and how you handle warranty", says Squire. He adds, "We think we definitely have the best of all these aspects, which is why we have such a high level of customer satisfaction".