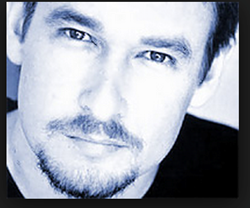 Dare to move outside your paradigms, belief systems, limiting perspectives and experiment with Astral Projection, Remote Viewing, Meditation, Mindfulness
Los Angeles, CA (PRWEB) July 15, 2013
Dr. Steve G. Jones, Master Hypnotherapist, Master of NLP, explores with Clinical Psychologist Dr. Carol Francis Astral Projection, Remote Viewing, Meditation, Mindfulness and Hypnosis on Dr. Carol Francis Radio Talk Show, podcast at http://www.blogtalkradio.com/dr-carol-francis/2013/07/15/dr-steve-g-jones-on-astral-projection-and-empowerment. These tools enhance one's mental or spiritual capacity to travel through time and space. These experiences expand people's powers to live effectively and excitingly. Dr. Steve G. Jones has developed a highly effective training program to advance these skills at theartofastralprojection.com.
"Once any person experiences Astral Projection or Remote Viewing verified by objective data, that person realizes that they do not need to live powerlessly or as a victim of life's burdens," suggests Dr. Carol Francis. "So, Dr. Steve G. Jones will help each of us move into our power to live even more effectively by using these amazing tools of Astral Projection."
Dr. Steve G. Jones is also founder of American Alliance of Hypnotists, American University of NLP, and Global Sciences Foundation. His doctorate in education is from Georgia Southern University. He empowers millions with over a thousand CDs, instructional courses and self-help materials.
Dr. Steve G. Jones can be reached at SteveGJones.com. Relevant materials include his CDs on Astral Projections, 12 Strand DNA Activation, Kundalini Activation.
Dr. Carol Francis, founder Soul Journey Tools (souljourneytools.com) and author of many books including "Spiritual Gurus, Spiritual Paths: Your Choice" helps individuals move beyond perceived limits. In addition to being a Clinical Psychologist for over 32 years, she is trained in Shamanism, Reiki, NLP, Hypnotherapy, as well. Dr. Carol Francis can be reached through drcarolfrancis.com, 310-543-1824.