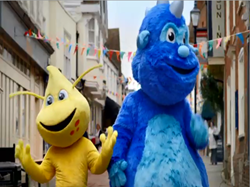 Our team is very happy to be included in this prestigious award, and the stamp of approval is particularly welcome as this campaign was Hampson Hughes' television advertising debut
Manchester, United Kingdom (PRWEB UK) 15 July 2013
Manchester's MPA organisation is, for the first time, about to play host to a celebration of creativity and innovation with the newly launched 'MPA Awards'. Working to sustain and embellish the existing media community, the not-for-profit MPA now contains over 1600 members, all of which are eligible to compete in the Awards competition to be held on the 12th September.
Media Agency Group are very proud to announce their shortlisted position in the collection of Awards finalists, placed under the category of Media Agencies Collaboration for their comprehensive management of Hampson Hughes Solicitors' first ever television advertising campaign. Media Agency Group united with their fellow Mancunians at Global Creative Team and Create Group, concluding with a pair of 30-second television spots.
Launching across the North West branch of ITV in May 2013, the campaign overhauled the stereotypical despondency of a personal injury advert by fashioning an adaptation of Herman's Hermits' 1965 hit 'I'm Into Something Good'. Two fictional characters were conceived to focus on the positive outcomes available from Hampson Hughes' Personal Injury service, in the form of ill-fated Harvey the furry blue dinosaur and his endearing yellow alien friend Archie.
Media Agency Group CEO, Lee Dentith expressed his pride over the company's nomination, stating that "I am thoroughly pleased to see Media Agency Group recognised, along with their production partners at Global Creative Team and Create Group, as part of Manchester's leading advertising fabric. Our team is very happy to be included in this prestigious award, and the stamp of approval is particularly welcome as this campaign was Hampson Hughes' television advertising debut."
Lisa Pearson, Marketing and Business Development Manager at Hampson Hughes Solicitors, said: "Through a series of ambitious and sustained marketing campaigns Hampson Hughes Solicitors has quickly established itself as one of the UK's fasted growing law firms. Our first television commercial forms an important part of our current growth strategy and is already yielding fantastic results. We're therefore delighted to be shortlisted for this prestigious award and are incredibly proud of our advertising debut."