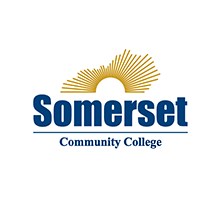 Dokmee has been a tremendous investment for our college. We have seen marked improvements to our work efficiency and our service to our students. It has helped us streamline a number of important processes and provide faster service to our students.
(PRWEB) July 16, 2013
Somerset Community College, based in Kentucky, is one of the fastest growing community colleges in the nation. They offer associate degrees, diplomas and certificates in more than 60 academic programs. With six locations offering day, evening, weekend and online courses, Somerset Community College can fit your schedule and accommodate your needs.
When you think of the number of locations, the number of students attending these locations and the amount of paper documents in each student's file it can become overwhelming. The financial aid department has files containing confidential information, but what happens if one of those files is missing? Office Gemini presented Somerset Community College with a simple to use document management software, Dokmee. Dokmee can help organize and manage those documents as well as keep them safe and secure.
Somerset Community College uses the Fujitsu FI-6130Z scanner to scan in documents directly into Dokmee. All of Dokmee's capabilities of finding information in the most effective and efficient way bring them great relief. Dokmee's advance search makes it easy to bring up any student's files with the precise document one is in search for. Office Gemini is always in search of new innovative ways to improve Dokmee to meet the needs of their customers' expectations and initially save them time and money. Who doesn't want to save time and cut back costs? With the help of Dokmee, managing documents has never been so easy.
About Office Gemini:
Office Gemini is an international software manufacturer focused in the document management and document scanning industry. Office Gemini distributes its software products through a vast worldwide network of value-added resellers (VARs). From great software products and implementation assistance to strategic document management and scanning consulting services, we are able to provide a wide range of services to our end users and VARs equally. Our sales and support specialists are not only experts on our own software products, but are also very knowledgeable about the industry as a whole and can help with complementing software and hardware products. The flagship software Dokmee is used by thousands of customers in more than 30 countries and is available in 8 languages. Office Gemini is headquartered in Houston, Texas and has offices in Europe and Brazil. For more information on Dokmee and office Gemini, please visit http://www.dokmee.net/ and http://www.officegemini.com/