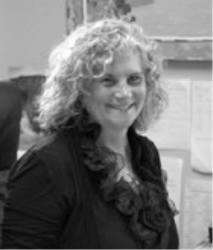 Tortola, British Virgin Islands (PRWEB) July 15, 2013
Haute Living Real Estate Network will feature Maritha Keil as an exclusive real estate professional. This exclusive circle of leading real estate agents brings opulent estates and extravagant properties to affluent buyers and homeowners looking to purchase the ultimate residence. Featuring properties with over-the-top amenities in the most exclusive locations, Haute Living Real Estate Network brings readers the best of the best.
About Haute Living Real Estate Network
Haute Living Real Estate Network specializes in selecting top real estate professionals, creating the most prominent directory for exclusive listings. The network website is an online destination for all real estate related news and features daily blog posts providing up-to-date information on affluent markets and real estate developments. Access all of this information and more by visiting http://www.hauteresidence.com/.
About Maritha Keil
Maritha Keil is the founder and Managing Broker of British Virgin Islands Sotheby's International Realty. Maritha has been a Realtor for over 30 years and has sold more properties than any other agent on Tortola. Arriving from the U.S. in 1982, Maritha has an unparalleled knowledge of both the local real estate market but also the process of buying or selling land and property in the BVI. Maritha has built the business alongside building her home and family and consequently knows most of the original owners, builders and architects throughout the islands. This deep level of insight and experience is combined with a trained eye for interior design that truly sets Maritha apart as the BVI's premier Broker.
After studying at the Los Angeles Fashion Institute of Design and Merchandising, Maritha is able to make suggestions to help owners sell their property and also assist buyers with future refurbishment or structural alterations. She attended FIDM/Interior Design and Architecture, Ambassador College, Pasadena, CA/ Theology, Physical Therapy and Education and Cal State LA/Industrial Studies and Secondary Education.
Maritha and her team will always give honest and straightforward advice and will always go the extra mile to meet the needs of the client, characteristics that have built a strong professional and caring reputation. Maritha has high moral values and a passion for spiritual learning and is a great advocate for social work within the community.
To learn more, visit Maritha Keil's Haute Real Estate Network Profile.