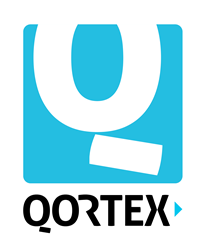 The collaboration and productivity market is desperate for an integrated tool that is intelligent enough to keep people from getting drowned in irrelevant information and conversations.
Tokyo, Japan (PRWEB) July 15, 2013
Qortex, the social productivity app that unifies team communication, today announced the launch of their public beta. Qortex is an application that helps teams focus on priorities and communicate transparently so that they can get real work done together. During the public beta, Qortex's web-based application is available at no cost.
Qortex was designed to temper today's increased information flow, so users can focus on the essentials and stay on top of tasks and projects. As teams work in the app, Qortex distinguishes clearly between high and low-priority information so users know what needs their attention at a glance.
Rather than making users wade through an endless stream of social updates from colleagues, Qortex presents a unique view of the communication in your company based on the needs of each individual user. By making intelligent choices on behalf of the users, Qortex can keep the focus on tasks and relevant communications so that each employee is empowered to complete their work without excessive confusion or roadblocks.
"Most teams are buried in a pile of apps they're expected to use to communicate, and we keep adding on more apps that are really just stand-alone features," said Anatole Varin, Director of Qortex and founder of The Plant. "The collaboration and productivity market is desperate for an integrated tool that is intelligent enough to keep people from getting drowned in irrelevant information and conversations. That's why we built Qortex -- it's the one place where teams can do real work without being overwhelmed by extraneous corporate noise."
Over the last year Qortex has been developed with the input and support of over 1,000 private beta users who put the application to work in their organizations. As a result, the application has been developed with real-world business situations as the driving force for it's design. For example, Qortex only presents information that is relevant or new for each user, so the user doesn't conduct the tedious task of wading through content to find what they need. Because Qortex includes a timeline, private groups, chat, task management and knowledge base tools, companies can replace dozens of free and paid apps with one simple tool that can addresses their needs for internal and external communication, as well as long-term knowledge sharing for future employees.
"In a world full of enterprise social productivity apps, we aim to be the first to conquer the relevance and noise problem," said Killian Muster, Manager of Products and UX at The Plant. "In the results of our private beta, we've worked with several companies that employ large groups of knowledge workers and scores of contractors. Across each of these organizations, their people have seen tremendous improvements in productivity and communication. That's what's different about Qortex -- it is purpose-built to solve a real business problem."
During the public beta, Qortex will be available free of charge. The full version of Qortex, which will launch later this year, will include a free version in addition to a paid version offered as per user per month subscription. Users will also have the option to add additional features at incremental cost, so that every company can customize their version of Qortex to meet their specific needs. In addition, Qortex will offer an on-premise version of the product for companies that want to run the application on their own machines.
Key Qortex Features Include:

Clutter-free timeline: decreases clutter and noise, tucking away messages already read, displaying only new or relevant content.
Share groups with other companies: any group on Qortex can be shared with an external contact or organization for secure information exchange.
Everything is a wiki: every entry has version history, and can be linked to and from each other easily.
Use own Chat Client: open protocols, like Jabber/XMPP save conversations on browser chat or any desktop client seamlessly into Qortex.
To-Dos: Set deadlines for tasks and assign them to to any user on Qortex.
Acknowledgements: ask one, several or all people of a group to confirm that they have read your message
Instant Presentation: turn any entry into a simple slide presentation, collaborate with teammates to create presentations
Smart mail notifications: email messages only when users aren't logged into Qortex, and for messages they haven't already read.
Secure and easy drag-and-drop file exchange.
Supports on-site installations for security and privacy.
Multi-language support, localized versions in English, Chinese, and Japanese (to be released early August 2013)
Qortex has been in private beta since 2012 with hundreds of clients ranging from multinationals like ASICS, ad agencies, accountants, as well as non-corporate groups like TEDx events, university departments, and an embassy.
Qortex is the first internal product from The Plant, a software development company based in Tokyo. The product is built by a team of developers that has nearly a decade of experience developing systems for multinational clients ranging from corporate intranets to global CMS, e-commerce and CRM systems. Qortex is financed entirely by operations at The Plant, and has taken no venture capital investments to date.
For more information or to sign up for the public beta, please visit http://qortex.com
About Qortex
Qortex is the social productivity app that unifies team communication to help you get real work done. It's is the easiest and smartest way to increase transparency and support open communication throughout your company. Qortex is the brain that directs your organization's knowledge to get things done quickly and work together more efficiently.
Qortex was created in 2012 and is a product of The Plant, based in Tokyo, with offices in China and Australia. Founded in 2005 in Tokyo, the Plant is a development powerhouse with a focus on creating smart, efficient web applications that are both easy to use and easy to manage.
For more informaiton visit http://qortex.com