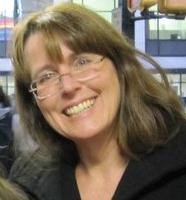 Many women who are at a high risk for breast cancer aren't aware of the many options they have beyond prophylactic mastectomy. -- Dr. Nananda Col
Biddeford, ME (PRWEB) July 16, 2013
The American Society of Clinical Oncology (ASCO) has announced important updates to its 2009 Breast Cancer Risk Reduction Guidelines. Nananda Col, M.D., M.P.H., professor of medicine at the University of New England's College of Osteopathic Medicine and faculty member in the Center for Excellence in the Neurosciences, is a member of the ASCO panel that developed the updated guidelines. Participants were chosen based on their significant contributions or research to the field of oncology, specifically specializing in breast cancer.
The American Society of Clinical Oncology is committed to conquering cancer through research, education, prevention and delivery of high-quality patient care. The new guidelines are intended for women who are at high risk for breast cancer. The panel reviewed the most recent scientific studies on ways to reduce the risk of breast cancer, and used the latest statistical techniques to combine findings, including meta-analyses.
The guidelines appear in the July issue of the Journal of Clinical Oncology and on the ASCO website. These guidelines apply to women who are at high risk of breast cancer either due to having a strong family history, other risk factors, or a diagnosis of lobular cancer in situ. The risk factors for breast cancer are outlined in the National Cancer Institute's Breast Cancer Risk Assessment Tool.
Women at high risk for breast cancer have several medical options to lower their risk, including tamoxifen or raloxifene. Studies found that these medications can reduce a women's risk for breast cancer by about half when taken for five years. The side effects of these medications are reviewed in the guidelines and for most women at high risk, the net benefits exceed the risks, though women are encouraged to discuss benefits and risks with their health care providers.
"Many women who are at a high risk for breast cancer aren't aware of the many options they have beyond prophylactic mastectomy," says Dr. Col. "If they are considering the procedure, they should talk to their doctor about medical treatments, as well. In addition to tamoxifen and raloxifen, there are many other drugs under investigation – such as aromatase inhibitors – that women can take as part of a clinical study under medical supervision. Early indications are that these new drugs appear to be very effective in reducing the risk of breast cancer."
In addition to her involvement at UNE, Col is the founder of Shared Decision Making Resources. She has served as the principal investigator on numerous federally funded research, training, contracts, and conference grants that develop and test individualized web-based shared decision-making interventions.
The University of New England is an innovative health sciences university grounded in the liberal arts, with two distinctive coastal Maine campuses and unique study abroad opportunities. UNE has internationally recognized scholars in the sciences, health, medicine and humanities; offers more than 40 undergraduate, graduate and professional degree programs; and is home to Maine's only medical and dental schools. It is one of a handful of private universities with a comprehensive health education mission including medicine, pharmacy, dental medicine, nursing and an array of allied health professions. UNE's interprofessional education initiatives prepare future healthcare professionals to practice comprehensive and collaborative team-based care. Both graduate and undergraduate students engage in research and scholarship alongside dedicated faculty who are committed to their academic and professional success.