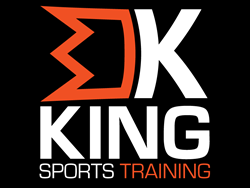 With a short amount of time, limited coaches and a large group of students, it is important a coach has the tools and game plan to be successful. -James Riley
Dallas, Texas (PRWEB) July 16, 2013
King Sports Training has agreed to sponsor a booth at this years' Texas High School Coaches Association Convention. The Dallas based speed and agility equipment brand has deep routes in the state of Texas through company founder Bob King who spent a large part of his career as a coach at the high school level.
"We're proud to sponsor a booth at this prestigious event. We'll be at booth number "405"; make sure to stop by and say hello." Says King.
King Sports Training has a history of working with a large portion of these coaches directly. King has been busy the past 3 years as he has personally trained over 7,500 Texas High School and Middle School coaches as well as Physical Education teachers.
His experience ranges from state championships at the High School level all the way up to Super Bowls and Gold Medals. During this time Coach King has really been able to understand the complexity of training students in a school setting. This solution is a system that involves training aids such as; mini hurdles and speed ladders
King Sports Training co-founder James Riley passionately spoke about the challenges coaches face. "The most important factor in a successful training program for coaches in a school setting is to have great logistics in place." Says Riley. "With a short amount of time, limited coaches and a large group of students, it is important a coach has the tools and game plan to be successful."
Coach King's Sports Training System has been a sought after solution to the over 1,000 schools in the state of Texas that have implemented the Sports Training System.
Coach King has assembled a kit of speed and agility equipment that provides efficiency for a coach to train one-on-one or an entire team. The equipment is packaged around the programs used to train teams and individual athletes.
"This has been a great solution for coaches all over the state and we are excited to share more about our Sports Training System when you visit our booth in Fort Worth, TX." Says King.
Coaches will receive a free speed program from Coach King and will have the chance to test the equipment live at the booth. Make sure you stop by and meet Coach King to learn more about Speed and our speed and agility training solution.