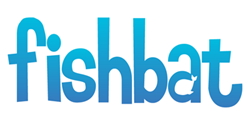 Bohemia, NY (PRWEB) July 16, 2013
On July 16, Internet marketing company fishbat responds to an article published on Mashable, which details Honda's new marketing campaign using Vine videos.
According to a July 15th article published by Mashable titled "Honda Responds To Customer Tweets With Real-Time Vine Videos," car manufacturer Honda recently announced a new ad campaign on Monday. In the campaign, Honda representatives will be answering consumer tweets that include the hashtag #wantnewcar with real-time Vine videos. The article says the campaign will "encourage users to swap their old cars for new Hondas, available at the Japanese motor company's summer clearance sales event."
The article says these Vine videos will be filmed and uploaded to Twitter on the same day. Each video will be customized to respond to each user.
Justin Maas, vice president of client relations at Internet marketing company fishbat, says Honda's new marketing campaign is a great way to use social media to promote a new sale and encourage consumer feedback. "We've seen a lot of companies using Vine to promote themselves," he says. "Here, Honda is showing that they are not only responsive to each individual customer, but they are also showing off their fun side. It's a smart, customized marketing campaign that shows consumers that they are special and Honda recognizes their individuality. This campaign has the potential to be really successful."
Maas says using video is an efficient way to promote a product, service or sale. "Videos are highly shareable, so they have more of a chance to go viral," he says. "Vine videos are long enough to get the message across, but short enough to encourage creativity. Honda is definitely using these videos appropriately, and they are pretty funny."
fishbat, Inc. is a full-service digital marketing and social media agency dedicated to connecting all types of businesses with their target audiences in the most effective and efficient way. Through innovative strategies in social media management, search engine optimization (SEO), branding, web design, mobile app development, reputation management and public relations, fishbat promotes a consistent and professional online voice for all of its clients.
#####