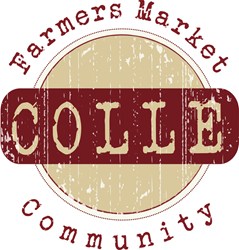 Bohemia, NY (PRWEB) July 16, 2013
On July 16, Colle Farmers Market, an advocate for organic farms, discusses an article published on Health Impact News Daily, which outlines the recent discoveries about the dangers of fertilizer and monocropping.
According to a July 11th article published on Health Impact News Daily titled "How Organic Farming Could Release Us From the Curse of Fertilizer," the world is facing a problem in the fertilizer business. Two major components of popular fertilizer, phosphorus and potassium, are running low. The two elements cannot be synthesized and only appear naturally.
The reason for the shortage is due to the way that large-scale traditional farms operate. Many large operations use a monoculture system of farming that allows for mass quantities of a single crop to be grown on the same land, overlooking quality and using a lot of fertilizers. Polyculture farming, on the other hand, involves the rotation of crops. The article suggests that polyculture farming is better suited for the land, since this method helps replenish the nutrients used and does not deplete the soil.
A representative from Colle Farmers Market says heavy fertilizers can potentially harm the land. With the rising population, the Colle rep says farms should look into organic agriculture practices. "If farms continue to operate under monocropping techniques, the world's soil supply, along with potassium and phosphorus levels, will be dangerously low. By eliminating these monoculture systems and replacing it with organic farms that use crop rotation, large -scale operations will be able to savor the phosphorus and potassium levels in the soil and protect the environment at the same time. Rotating crops can help heal the land instead of spoiling it with a lot of other chemicals."
The article also says these large-scale farms produce a lot of pollution due to fertilizer use. Nitrogen from the fertilizers seeps into water supplies, which creates problems for the environment and the population. However, the article says that by switching to organic polyculture farming techniques and researching advancements in sustainable soil science, pollution levels could be reduced significantly.
"People must begin to utilize different methods of large-scale farming if we hope to continue producing for this growing population," the Colle rep says. "The amount of money that could be saved, not to mention the nutritious benefits of organic farming, could be the ticket into saving these large-scale operations. Eliminating the need for fertilizer and replacing monocropping techniques with more sustainable methods would lower pollution and produce the same amount of food at a better cost for everyone involved."
Colle Farmers Market is an E-Commerce enabled community that is passionate about sustainable consumption and responsible conservation. The Colle movement is dedicated to connecting natural product vendors, organic farmers and all people who are living an organic and natural lifestyle.