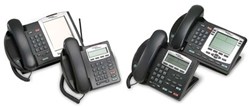 By selling at wholesale prices, we are offering enterprise companies tremendous savings compared to what they paid their local contractors in the past
Niagara Falls, New York (PRWEB) July 17, 2013
Telephone Magic Inc. is a long time online wholesale supplier of M2000 and M3900 series phones for Meridian 1, Meridian Option 11 and SL-100 enterprise phone systems. Telephone Magic provides a quick and convenient portal for enterprise users to source replacement phones and system accessories at wholesale prices. Government agencies, military bases, hospitals, educational institutions and Fortune 500 companies are the main users of Meridian 1 phone systems and Telephone Magic Inc. has been supplying their telecom requirements since 1989.
"Enterprise customers need cost-effective telecom solutions," says Jeff Jackson, President of Telephone Magic Inc. "We have built our reputation with large companies one order at a time by offering great prices and support for our products. That's why we continue to be a choice supplier for various branches of the US Government, call centers, hospitals and educational facilities worldwide."
"We receive requests for hundreds of M3900 series phones through our Nortel Meridian and Avaya phone series portal," Jackson continued. "These are mainly large institutions that are expanding or replacing products that are coming to the end of their life cycle. By selling at wholesale prices, we are offering enterprise companies tremendous savings compared to what they paid their local contractors in the past. Purchasing direct from a wholesale distributor like Telephone Magic is a tremendous financial benefit to enterprise customers."
The Nortel Meridian M3900 phone series, featuring telephones such as the Nortel/Avaya 3904 digital PBX phone, is also known as the newer Avaya 3900 telephone series. Older Meridian M2000 series phone have also been produced by Aastra for a number of years. This has kept a steady supply of newer digital phones for Nortel Meridian Option 11C phone systems and the Nortel/Avaya Communication Server CS 1000 platform.
Digital phones such as the Meridian M2616 phone are still in wide use in military bases worldwide where their durability and functionality are prized. However, despite legendary Nortel quality, the phones do eventually break down and need to be replaced. Telephone Magic has saved the US government countless dollars in recent years by providing replacement equipment at wholesale pricing on equipment such as Meridian 2000 series phones and accessories.
Another area of expertise and continued support from Telephone Magic is with Nortel Meridian 1 and Option 11C system cards. High quality Nortel PBX cards are becoming harder to source for enterprise customers and Telephone Magic prides itself as being a one stop shop for all equipment, parts, power supplies, etc. related to these legacy PBX systems.
Telephone Magic Inc. is a supplier of business phone systems and telephones to companies ranging from Governments to SOHO. They carry phone equipment from major suppliers such as Nortel, Avaya / Lucent, Panasonic and more, all at wholesale prices. For further information on products carried or the company, visit their industry-leading telecommunications equipment website or call toll-free 1-855-929-9199.