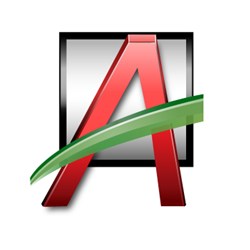 AlertBoot's web-based deployment, encryption key management, and customizable security reports gives customers a groundbreaking synthesis of easy and powerful security that can be controlled from anywhere
Las Vegas, NV (PRWEB) July 17, 2013
AlertBoot Data Security reports today the integration of Trend Micro Mobile Armor into its full disk encryption suite. The FIPS-140 validated solution is one of the leading hard disk encryption offerings in the global market. Combined with AlertBoot's cloud and security expertise in provisioning, deployment, installation, and management of portable computing devices, the partnership provides clients an easy way to secure their laptops, desktops, and external hard drives.
This integration fulfills the company's mission to bring easy and affordable data security to all. At US$79/year, AlertBoot Full Disk Encryption has the lowest total cost of ownership (TCO) proposition out of all managed encryption solutions and no additional, hidden costs.
"Trend Micro's solutions are very innovative, stable, and easy to use. After witnessing the level of support in creating AlertBoot Mobile Security, our BYOD security solution for smartphones and tablets, we couldn't resist looking at Trend Micro's FDE solution as well," said Tim Maliyil, CEO and founder of AlertBoot.
AlertBoot Mobile Security, the company's mobile device management (MDM) solution, is powered by Trend Micro and complements the AlertBoot Full Disk Encryption suite, creating the only solution that protects all mobile devices and laptop computers from the same management console.
Continued Maliyil, "Mobile Armor is in a class of its own when it comes to protecting laptop hard drives. Its inclusion into AlertBoot's web-based deployment, encryption key management, and customizable security reports gives customers a groundbreaking synthesis of easy and powerful security that can be controlled from anywhere on the web."
Mobile Armor, already in use by US government agencies for securing laptops that carry sensitive information, is available to enterprises in all sectors, which range from Fortune 500 companies – looking to outsource capital or operational expenditures and reduce their total cost of ownership – to SMBs requiring the same level of data protection but without the in-house expertise.
About AlertBoot
AlertBoot Data Security offers a cloud-based data and mobile device security service for companies of any size who want a scalable and easy-to-deploy solution. Centrally managed through a secure web based console, AlertBoot offers mobile device management, mobile antivirus, remote wipe and lock, device auditing, USB drive and hard disk encryption managed services.
Headquartered in Las Vegas, AlertBoot is trusted by thousands of companies worldwide as part of their bring your own device (BYOD) and mobile information management (MIM) strategy.
For more information on AlertBoot Mobile Security solutions, please visit http://www.alertboot.com/.
Contact Information
Media Contact:
Sang Lee
VP Communications
+1 702-659-8890 x3734